5 Best and Easiest Picnic Food Recipes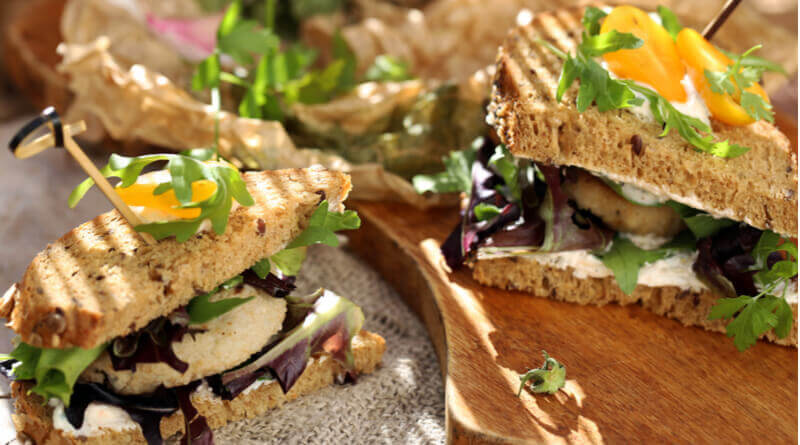 During holidays and weekends when you are tired with your routine, your mind and your body will start begging for a break. If you are more inclined towards nature, it is not only better for your health, your heart and soul will thank you too. You can always go with a larger group, get all the family together, or go with friends and neighbors, or it is just your nuclear family. Picnics are fun, but during your planning, you are perhaps worried about your lunch and snacks. Here are the list of food you can prepare while going on a picnic.
Paratha is healthy, wholesome, and easy to prepare. If cooked properly and eaten in moderation, parathas are the perfect meal for a picnic. Parathas can be an excellent choice, and you could even get creative. Aloo (Potato) Paratha, Gobi (Cabbage) Paratha, Kheema (Minced meet) Paratha, Methi (Fenugreek leaves) Paratha.
Minced Chicken Lasagne
Reason one to opt for chicken is because it is lighter on your stomach apart from the exquisite taste you can relish. You can also prepare minced chicken lasagne in less than 30 minutes. You can pack them separately as per the headcount in aluminum packaging and easily put them in your picnic basket.
Whether it is a simple veggie sandwich or a chicken sandwich, you can prepare them in minutes. They are easy to carry and make perfect lunch for picnics. If you have a sandwich grill at home, it's even better. You can grill your sandwiches and pack them in aluminum foil and put it in a zip lock. Remember not to dispose of the plastic in your picnic ground. You can always reuse them.
For this recipe you can use whole wheat bread or a multigrain bread. White bread is not very good for you if you have tummy issues and trying to manage your weight. You need approximately 15 – 20 minutes to prepare the garlic bread slices. There are variations as well. You can add mild spices if you like. If you don't like the soft bread, go with bruschetta style – top your toast with the spread and combine it with pasta.
Veg cutlets are simple, easy, and tasty; you and your group can enjoy this recipe as a snack or a main meal. You will surely carry more than one item to picnic but if you have cutlets, make sure you carry extra pieces, just because your other dishes will be less demanding.
Since you want non-messy food for the picnic, this is one of the best recipes you can choose. Prepare chapatis/rotis and the curries separately. Ensure the curry doesn't have too much gravy in it. Just before you start packing place the curry in your rotis and roll it. If you want to enjoy the freshness, wrap it in a foil paper or ensure your dish can keep your food warm for a longer period.
This is not your typical stir fry; you have to follow the usual process of soaking and pressure cooking the chickpeas. While they are still hot, add seasoned, red chilies, curry leaves and mustard seed to the chickpeas and let it cook for 30 seconds, Make sure there is no moisture. You can use this as a snack or part of the main meal.
(Visited 45 times, 1 visits today)