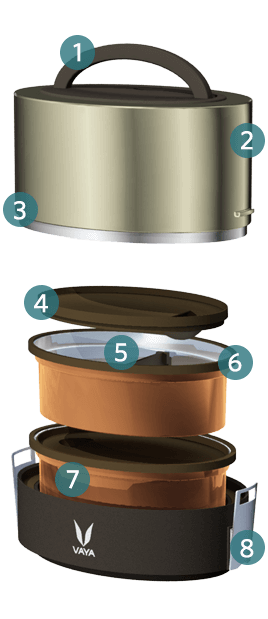 A Lunchbox Full of Innovation
Convenient collapsible handle
VacuTherm Insulation keeps your food hot or cold for 5-6 Hours*
Stainless steel slim body easily fits in your bag
Leak-resistant lids with integrated gaskets for easier cleaning
Partitions - Carry more than one dish in each container
Heat-protective finger grip
Copper-coated stainless steel containers
Stainless steel pressurizing latches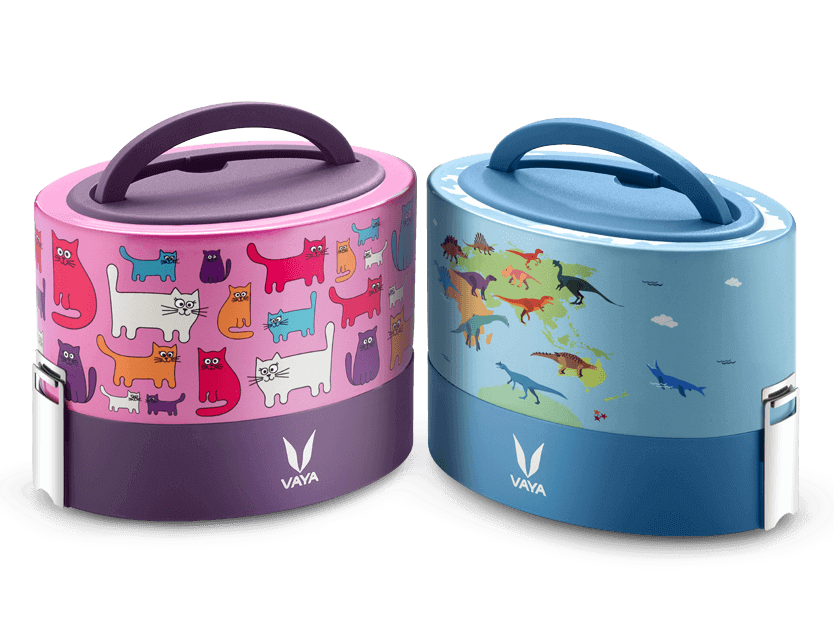 There's nothing more nutritious than home-cooked food for your little one. Let your children open up to a warm meal every lunch hour with Vaya Tyffyn, the safest lunchbox in town - Made of Stainless Steel, BPA-free and FDA-approved.
Choose from a wide range of eye-catchy designs and child-friendly graphics. From well-loved cartoon characters to age-old fables, there's a lunchbox for every taste!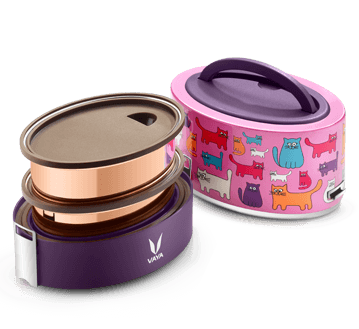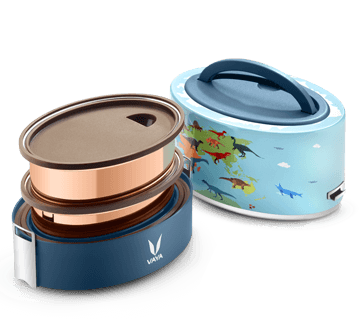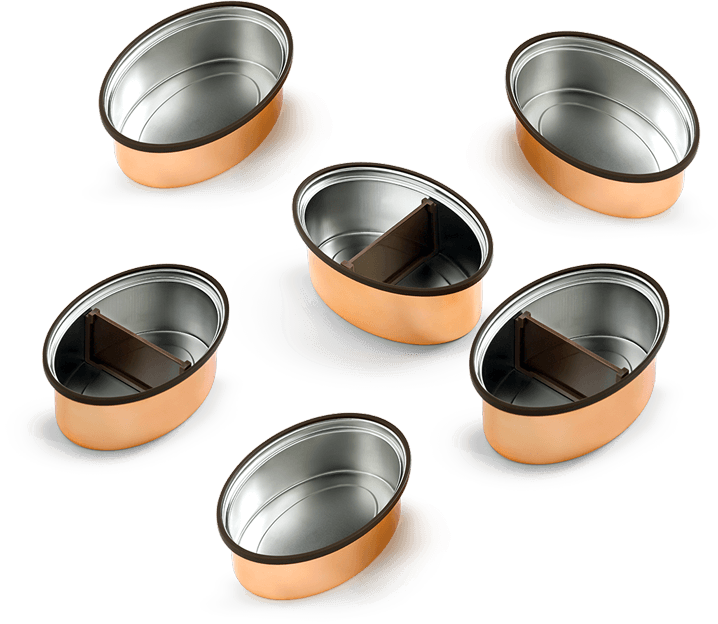 Our inner containers come in two sizes; all equipped with handy partitions which allow you to flexibly make full use of our Tyffyn.
Replace your inner containers, get extra ones, use them by themselves to store or carry food. Our 600ml size (sold separately) is great for salads, biriyani or just for sharing.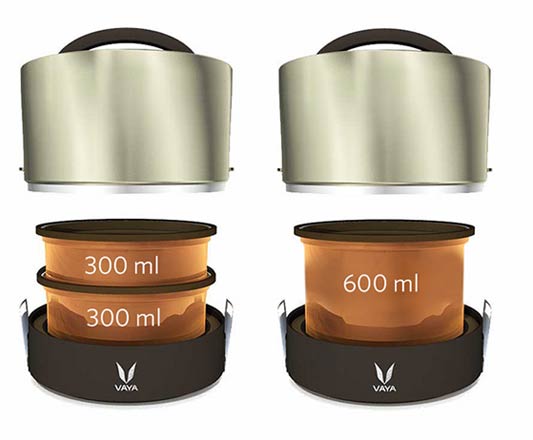 Move and Dine in Style
A perfect marriage of sophistication and convenience, our BagMat (sold separately) makes it easy for your lil' champ to carry lunch to school. There's more! The BagMat transforms from a sleek shoulder bag to an easy-to-clean table mat at a moment's notice.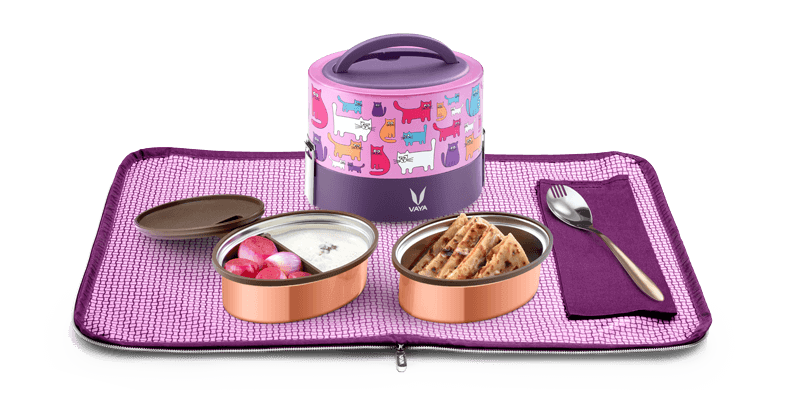 What's Your Style ?
Copper-Finished container tyffyn
Polished Stainless-steel tyffynLyte
Kids Lunch Box
Parents want the best for their kids—education, facilities, clothing, medical care, and especially food! Gone are those days when even an emptied plastic sweet box passed off as a container for packing lunch. This is the era of smart lunchboxes!. Show more
It is also a time where much has been said and written about plastics and the toxicity they cause to humans and the environment. Even food grade containers have their own limitations; every time you pour hot dal into one, reactions at the atomic level affect the quality of food. Steel lunchboxes, on the other hand, are more environment-friendly and toxin-free. But those bulky steel dabbas are hardly in vogue among this generation. Kids of this age are all about style and class.
When you're torn between toxic plastic containers and a finicky teenager, who refuses bulky steel lunchboxes, do not despair! TyffynKyds from Vaya Life is a premium lunchbox and is sure to challenge even the most ridiculous peeve your children might have! Just like how we want to flaunt the latest phone or fashion clothing, kids want the latest from pencil cases, backpacks, and of course lunchboxes!
TyffynKyds is sleek, handy, and come in attractive themes! Other unique features of this smart lunchbox include spacious containers made of high-quality stainless steel, dividers to compartmentalize food, and an attractive outer shell (also made of stainless steel) to keep food fresh and hot!
TyffynKyds is compact, stylish, healthy, and holds a volume of 600 ml, and therefore the best lunchbox for kids! Show less
Lunch box Price list
Lunch box 600ml
Price
Dino Map Lunch box

₹

1,890

Cats Lunch box

₹

1,890

Tyffyn Stories Lunch box

₹

Panda Lunch box

₹

Unicorn Lunch box

₹

Ombre Lunch box

₹

Sail Lunch box

₹

Mickey Lunch box

₹

Frozen Lunch box

₹

Iron Man Lunch box

₹

Captain America Lunch box

₹

Bunnies Lunch box

₹
Looking for bulk orders or corporate gifting information?
Please
Contact Us
.