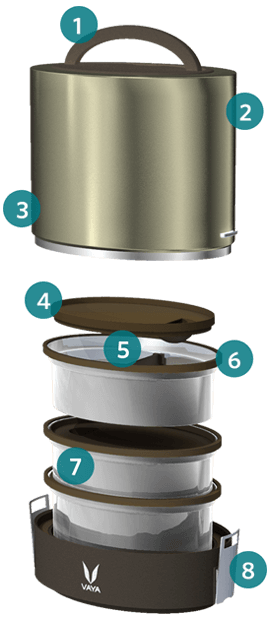 A Lunchbox Full of Innovation
Convenient collapsible handle
VacuTherm Insulation keeps your food hot or cold for 5-6 Hours*
Stainless steel slim body easily fits in your bag
Leak-resistant lids with integrated gaskets for easier cleaning
Partitions - Carry more than one dish in each container
Heat-protective finger grip
Polished stainless steel containers
Stainless steel pressurizing latches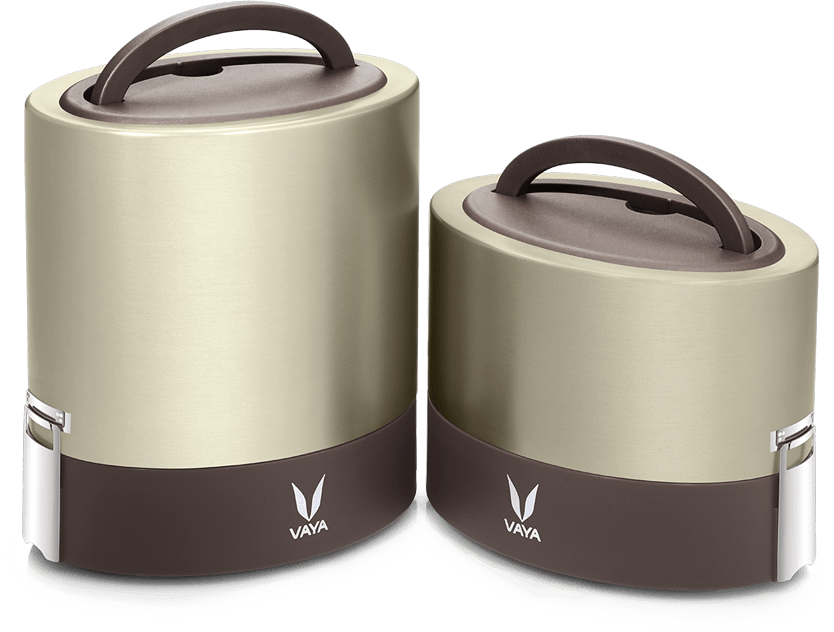 For appetites large or small, we have two convenient sizes to choose from. The Tyffyn 1000 is a three-container lunchbox perfect for a hearty meal, while the Tyffyn 600 is a two-container lunchbox ideal for children or a light meal.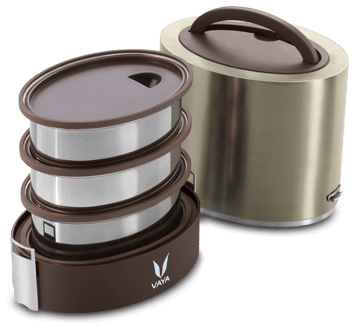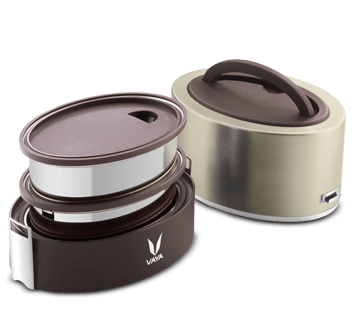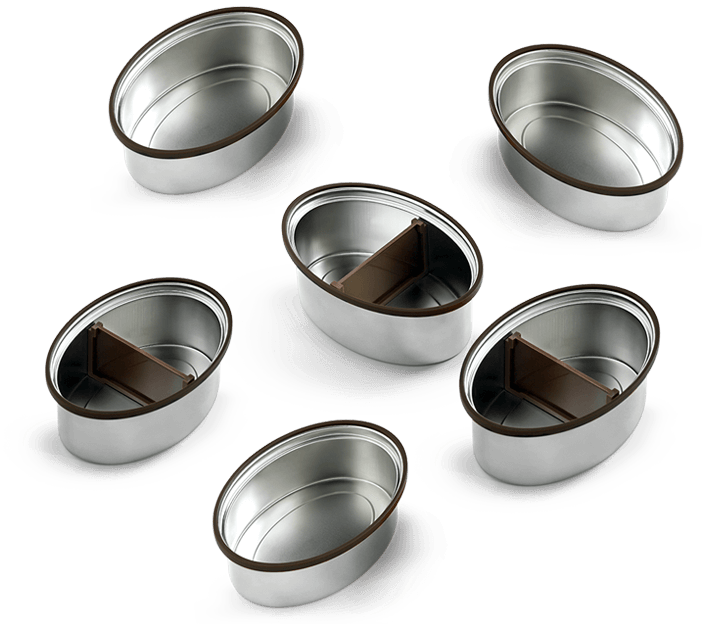 Our inner containers come in three sizes; all equipped with handy partitions which allow you to flexibly make full use of our Tyffyn.
Replace your inner containers, get extra ones, use them by themselves to store or carry food. Our 600ml size (sold separately) is great for salads, biriyani or just for sharing.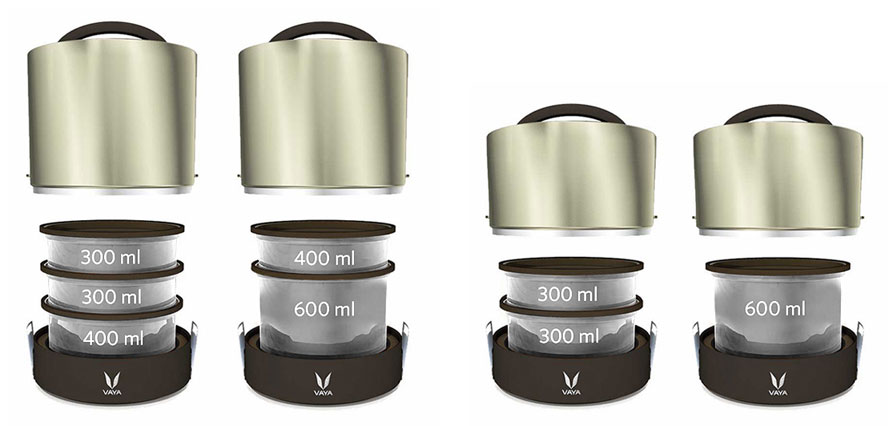 Move and Dine in Style
A perfect marriage of sophistication and convenience, our BagMat (sold separately) also transforms from sleek shoulder bag to easy-to-clean table mat at a moment's notice.
What's Your Style and Size?
TyffynLyte Lunch Box
Vaya Tyffyn has high-quality stainless-steel containers with a polished finish. These stainless-steel containers have a premium look and is sure to impress the minimalist in you! Show more
Grab the best lunchbox in the market. Enjoy hot, homemade meals, and bid adieu to fragile glassware, stained plastic containers, and long-queues at the microwave counter in your workplace! Show less
Lunch box Price list

Lunch box 600ml
Price
Graphite Lunch box

₹

Maple Lunch box

₹

Wool Lunch box

₹

Cheetah Lunch box

₹

Dew Lunch box

₹

Black Lunch box

₹

Dino Map Lunch box

₹

Cats Lunch box

₹

Denim Lunch box

₹

Super Auto Lunch box

₹

Blue Lunch box

₹

Purple Lunch box

₹

Tyffyn Stories Lunch box

₹

Green Lunch box

₹

Panda Lunch box

₹

Unicorn Lunch box

₹

Ombre Lunch box

₹

Sail Lunch box

₹

Mickey Lunch box

₹

Bunnies Lunch box

₹

Bloom Lunch box

₹

Indigo Lunch box

₹

Zari Lunch box

₹

Frozen Lunch box

₹

Iron Man Lunch box

₹

Captain America Lunch box

₹