3 Container Vacuum-Insulated Lunchbox
Introducing Vaya Tyffyn, a lunch gear for carrying hot home-cooked meals for 6 hours. Now you can add ghee to your rice, preserve the aromas of the garam masalas, and enjoy chappatis as soft as they should be.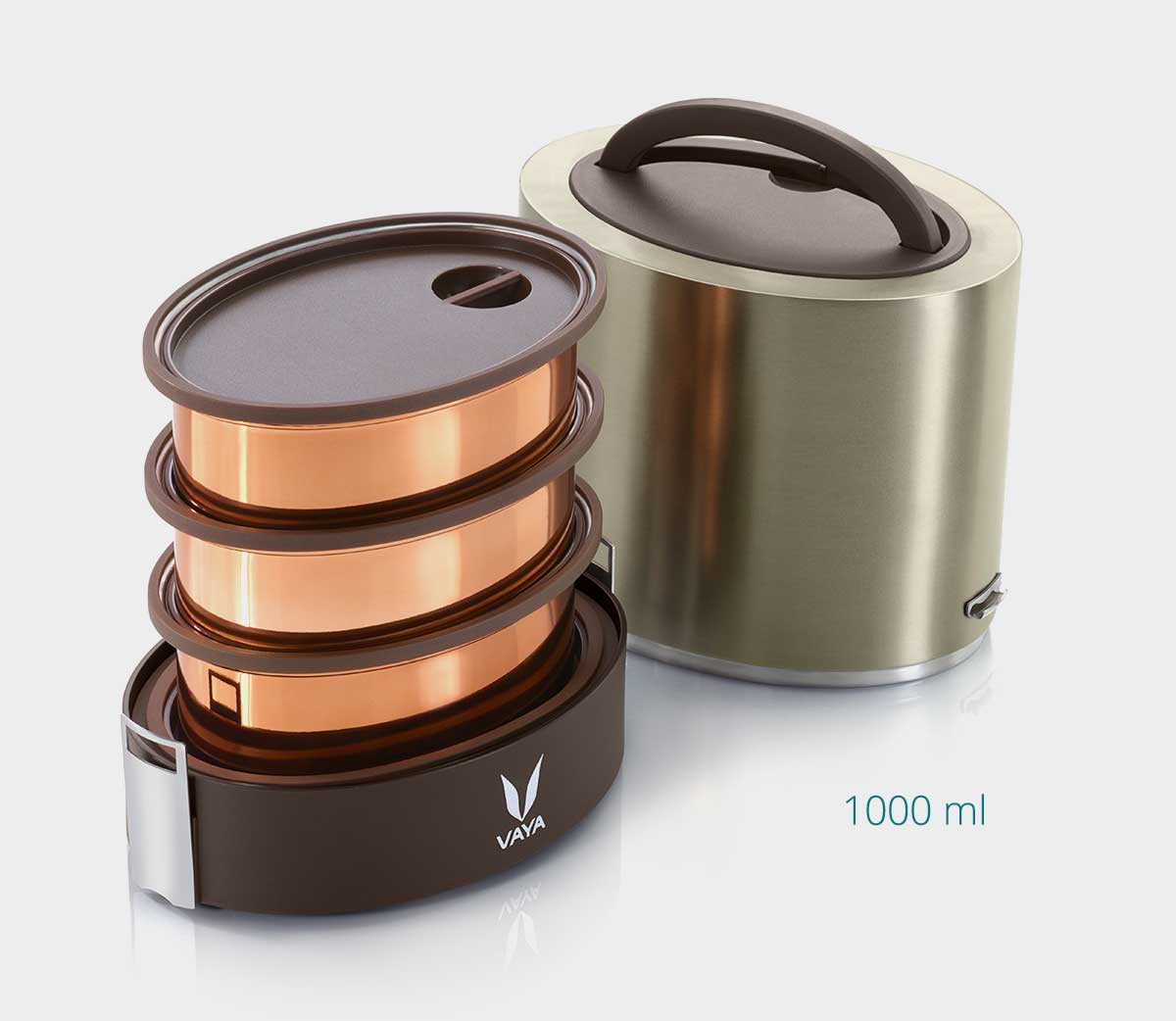 Designed for India
There's no food like home food – the good old ghar ka khana. Snuggled in them are the warmth of our moms, wives, didis, daadis, naanis, maamis or paaties. Home food is hygienic, healthy, and made just the way we like it. Enjoy the same good garma garm ghar ka khana that we relish at home wherever you go using Vaya Tyffyn.
Pack Your Lunch With Innovation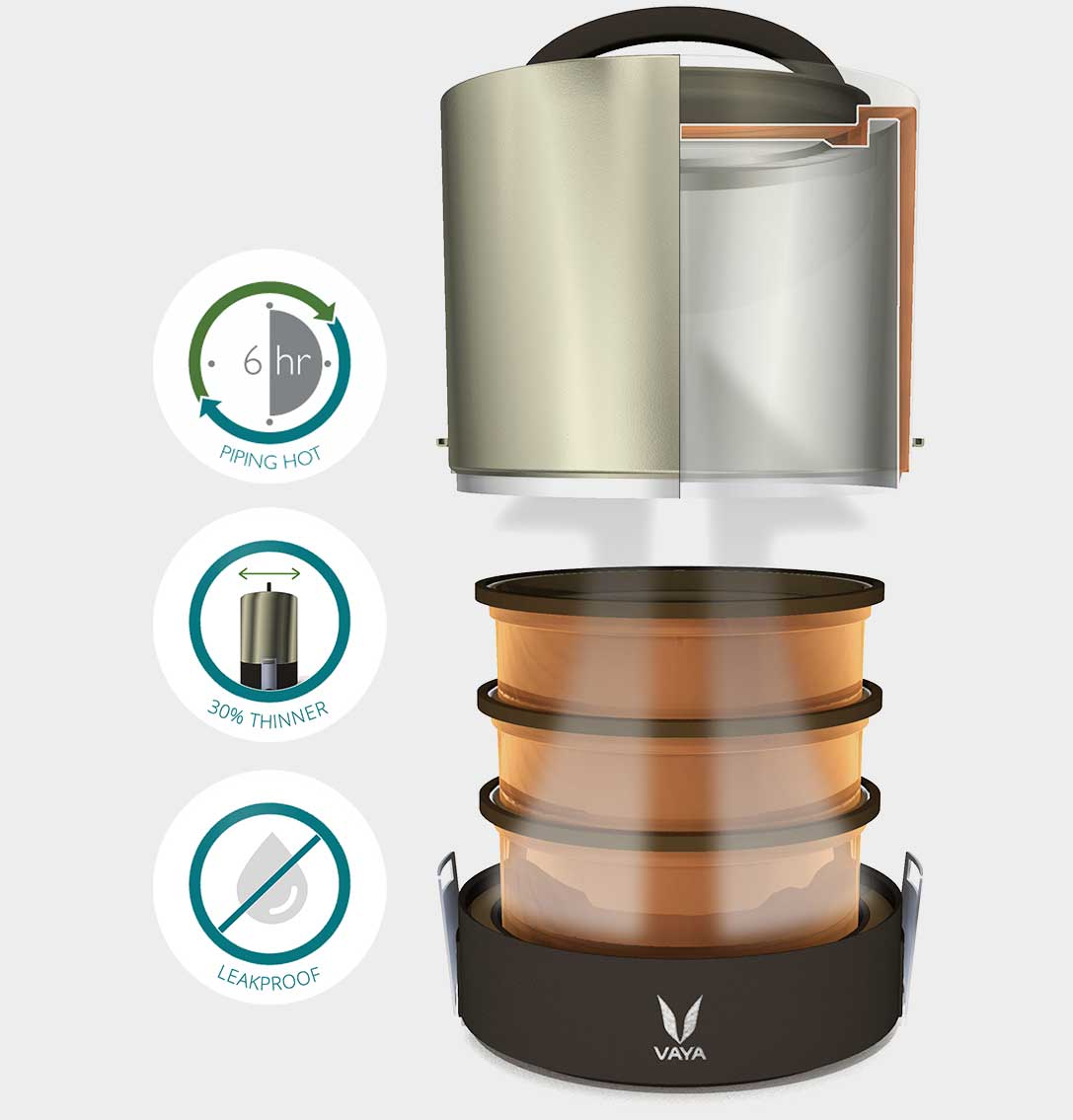 VacuTherm Insulation
Double walled high vacuum insulated stainless steel shell that traps heat as it rises
Hot for 6 Hours
Traps heat to keep your meal hot and fresh
30% Thinner
Compact oval design thinner than any other tiffin
100% Leakproof
Positive pressure seals container lids
Highest Quality Materials and Finishes
Food grade stainless steel shell and inner containers
Move and Dine in Style
No more boring dabbas to carry around. Vaya Tyffyn comes with BagMat, an incredibly smart shoulder bag. Carry the Tyffyn in style and when it's time to eat, unzip the BagMat to become a full table mat! Bagmat has a layer of water resistant coating that makes it easy to wipe after any spills.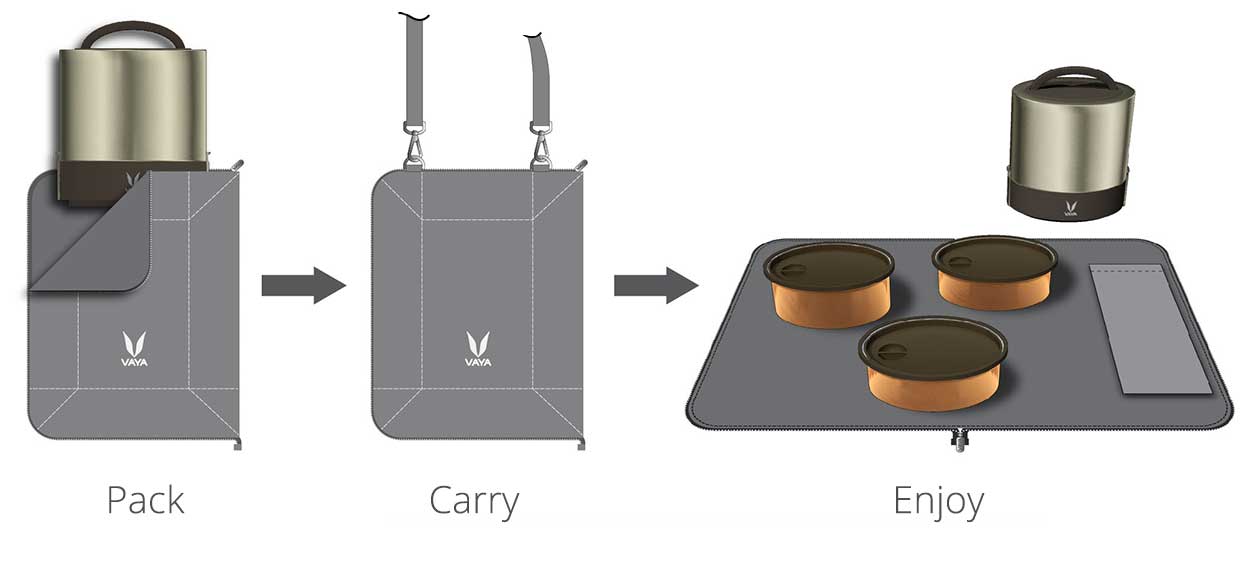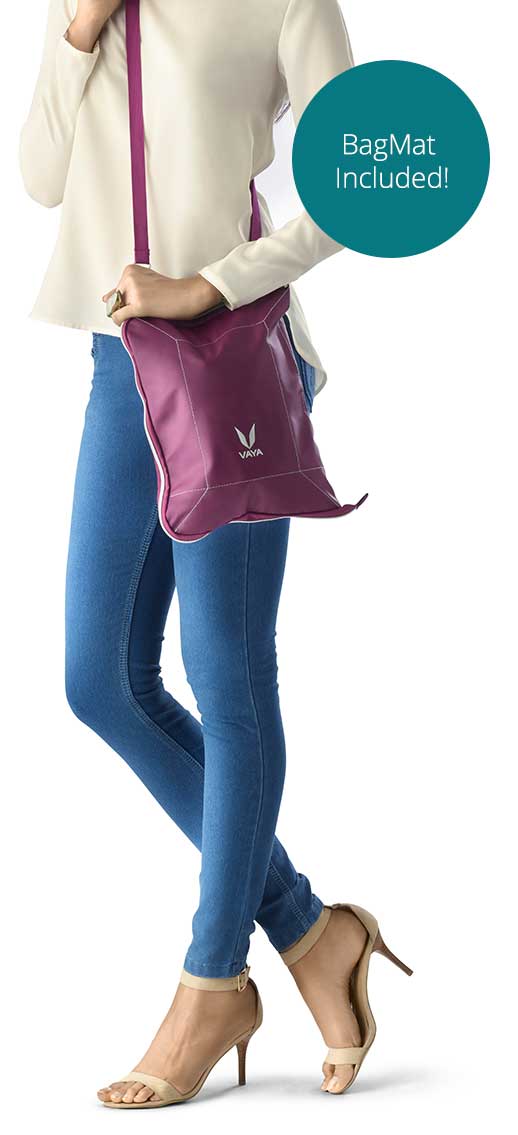 Food Looks Good in Vaya Tyffyn
Everybody is Raving About It
Choose Your Stainless Shell Finish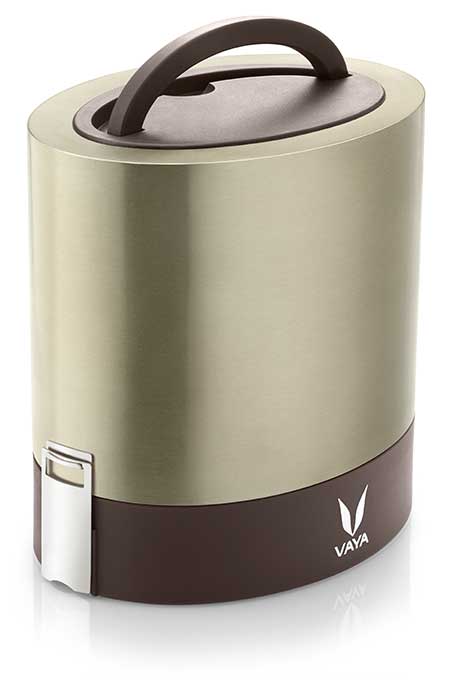 Graphite
₹2500 | 1 Year Warranty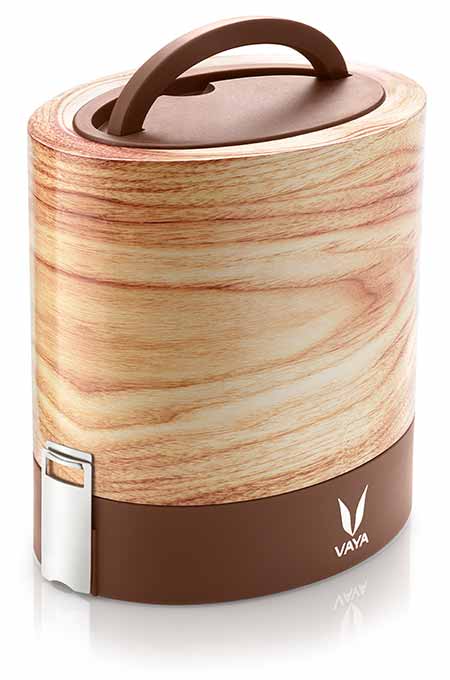 Maple
₹2500 | 1 Year Warranty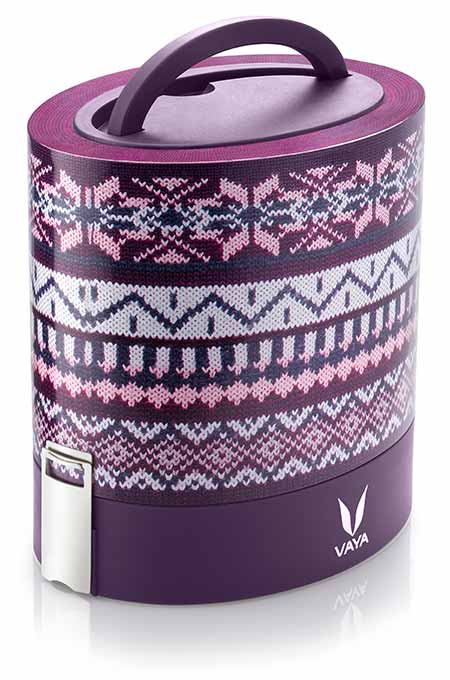 Wool
₹2500 | 1 Year Warranty
There is no payment required at this time. Orders will be filled on a first come first serve basis due to high demand. We will contact you when your Tyffyn is ready to ship.