Top 5 Indian Masala Recipes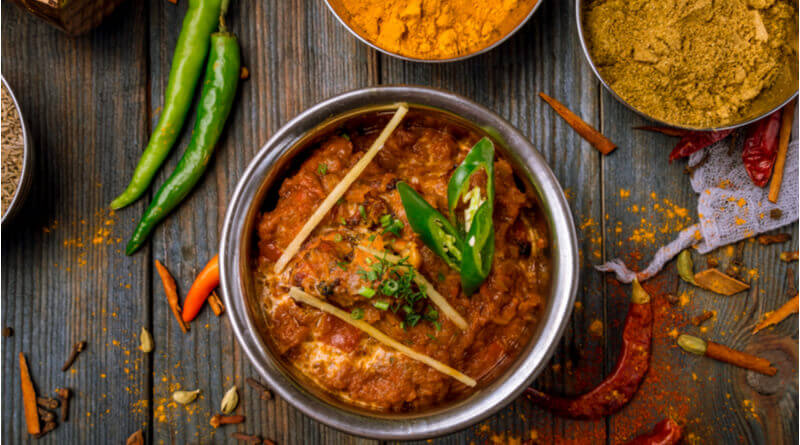 If you think of Indian food, the first word that is likely to pop in your head is 'spices' or 'masala'. If you are an Indian and loves to cook, you already know how important the spices are. Every kitchen, in every city, towns, and villages, will always have a stock of at least four or five varieties of masala powder in the house. If not in the powder form, you will surely find the spices in its an original form like cloves, cinnamon sticks, star anise seeds, ginger, garlic, pepper, turmeric and much more. These ingredients are finely ground either as a wet paste or a dry powder depending on the time and the recipe requirement. When eaten in the right amount, these spices or masala are highly beneficial for health with amazing healing properties.
This takes the first place for many reasons. For most non-vegetarians, chicken is the favorite. It is lean, tasty, and easy to cook. Chicken tikka masala is a perfect curry dish for any and every occasion when you have a guest coming in for lunch or dinner. Make sure you marinate the chicken in spices and tomato sauce. You can combine the curry with rice or naan. The spice is mild, so it is perfect for children too.
Masala Rice Pulao
If you want to satisfy your taste buds but have very little time for cooking, this is the recipe you should opt for. Masala rice pulao is the easiest and also the tastiest. Either pressure cooker or an electric cooker will be suitable to prepare this mildly spiced rice recipe. You can add potatoes, green peas, and cauliflower. Have a 'raita' or plain curd as a side dish. If you want to make it spicier, you can have pickle to go with it. You can cook this recipe for your children or your lunch boxes too.
Here's the best-known dish when you go to a hotel and are trying to keep the party menu 'simply vegetarian.' If you are vegetarian by choice or tradition, paneer butter masala has to be in your special curry menu. You can find paneer or cottage cheese in the supermarket sold in the form of small cubes or one large block that you have to cut it into cubes. You will have to fry all the spices with the onion and tomatoes paste and add the cubes.
Chana or chickpeas masala curry is another satisfying recipe you can cook with all the spices or garam masala. You will have to soak the chickpeas a day before. The ingredients are almost the same as masala curries with a little variation. You can cook the soaked chana or chickpeas before adding into the curry, or you can sauté all the ingredients in a saucepan with the pressure cooker lid and then add the soaked chickpeas and allow at least six to seven whistles to cook properly.
Scrambled Egg Masala
This is one of the quick fix dry curry perfect to cook when you practically run out of options. It's the best combination with rice, rotis, bread, naans, and even buns! Instead of just going for plain egg scramble, add the masala and fry it along with tomatoes and onions. Make sure there is no moisture, and all the ingredients are fried well before adding the eggs.
(Visited 102 times, 1 visits today)