Popular Biryani Recipes You Need to Try!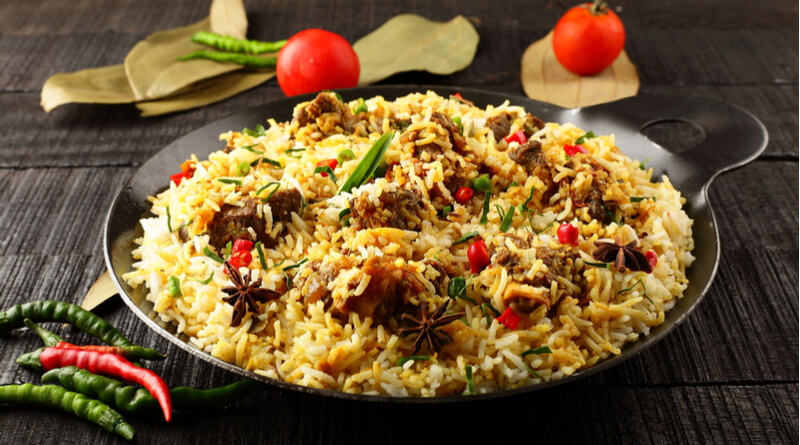 Biryani is a dish that unites Asia, India, and the Middle East. It stems from the influence of the Persian empire. Biryani is a layered dish of rice, spices, and meat – you can make vegetarian style biryanis also.
Traditionally, biryani can be divided into two categories: Pakki – cooked meat is combined with half cooked rice then cooked completely; and Katchi – raw mutton pieces are marinated in yogurt and spices before being cooked together with uncooked rice. Below are a few examples of some of the best Biryani recipes for you to explore the full gambit of biryani's possibilities.
The streets of Hyderabad are home to the most authentic biryani you can find. We can't say which biryani was the first to be created, but this is definitely one of the most iconic versions of biryani. It is a simple version of biryani, but it is no less amazing due to its simplicity. Get to know this and really feel the true taste of India.
Keema biryani is one of the ultimate amalgamations of rice, minced meat, aromatic spices, dried fruits, and rose water that you will ever try. Oh yea, did we mention the minced meat it features is lamb? That's right, this biryani is tender, juicy, and naturally flavorful without having to try too hard.
This biryani is literally the dish of kings. It is a biryani variation that was originally created in the royal Awadhi kitchens and served to the Awadhi royal family. It combines mutton, fragrant rice, and various spices that are slow cooked together. Oh yea, and this biryani is spicy, so prepare yourself.
This biryani is a simple variation that you can make quite easily. If you're not sure where to start, or are lacking some confidence in the kitchen, then this is the dish for you. It is a pleasant mixture of chicken and rice, so even if you mess up on forming the biryani, you will still have great chicken and rice.
This biryani takes tender paneer pieces and mixes them with rice and great spices. It is a great vegetarian biryani, that is interesting because it has a creamy texture. Just about nobody can resist this biryani, it's suitable for so many people.
6. Calicut Chicken Biryani
This biryani originates from the wonderful and beautiful city of Calicut, India. This biryani is flavorful and delicious, representing the distinct and spicy flavors of Southern India. It is also easy and simple to make.
7. Scheherazade Biryani | Fish Biryani
This biryani comes from Iran; it is an authentic Persian biryani and looks amazing at your dinner table. Unlike most other biryanis, this biryani makes use of delicious and succulent fish pieces. It combines them with spices and nuts to make a truly unique tasting biryani.
8. Murgh Ki Kachchi Biryani
If you love chicken, then this biryani is for you. It actually marinates raw chicken pieces then cooks them with rice using the dum style.
(Visited 131 times, 1 visits today)