Super Healthy Starters for Summers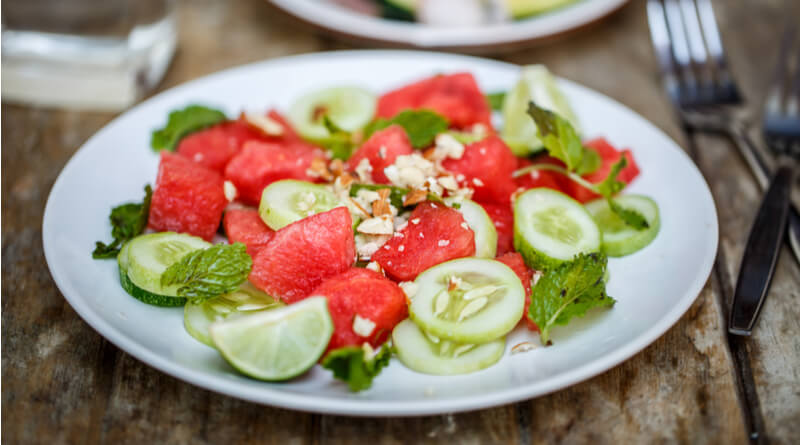 Summers are here— it's the time when the scorching sun is pouring down its intense heat and you crave light and healthy food that's not fried or soaked in oil! You want to opt for starters which are healthy and perfect for the summers! The ideal starter is one that is light and simple enough and does not spoil your appetite. It should tangle your taste buds and prepare you for what's coming next!
Let us present some incredible summer starter recipes that will serve as delicious appetizers for the main meals to follow. What's more, these are super healthy and tasty too so ensure you prepare generous amounts for you and your loved ones.
Healthy Starters' recipes for summers
Tomato peach salad with Ricotta: This salad is best suited for the summer months. It also includes almonds that add to the crunchiness of the dish. The delicacy blends the exotic tastes of tomatoes, peaches, and Ricotta cheese for an incredibly tasty salad that is ideal for summers.
Stuffed cherry tomatoes: The beautiful cherry tomatoes make for a perfect starter in summers. You can stuff cherry tomatoes with feta cheese and spices. It is ideal for a party and these starters are wonderful appetizers.
Cubed watermelon, cucumber, and feta salad: Cut feta cheese, watermelon, and cucumber into cubes and stack up the squares to make it a visual treat! The kids would also love to assemble this salad and it's a great idea to involve them so they'll enjoy the eating experience later! The crisp cucumber, the juicy watermelon, and the salty feta cheese make for a delightful combination.
Eggplant and asparagus Napoleons: This is a vegetarian starter and makes use of grilling to prepare. The asparagus, eggplant, and fresh Ricotta cheese are grilled and basil is added for a unique flavor.
(Visited 91 times, 1 visits today)