Refreshing Summer Drinks Using Mint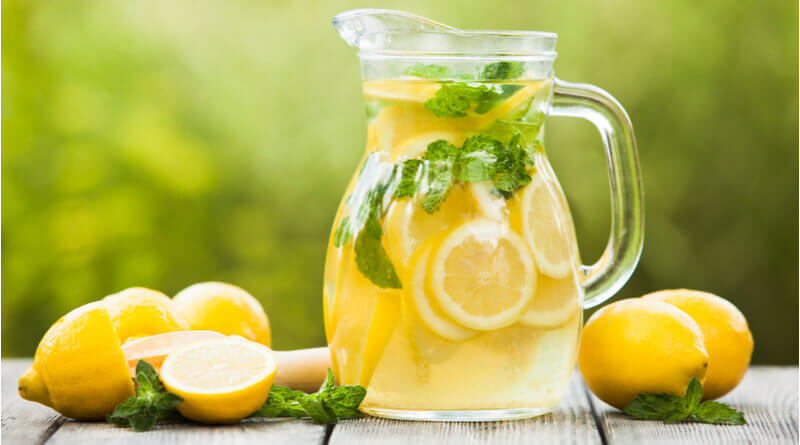 Mint is an herb that is used to increase the flavors in drinks and foods. Mint has a very refreshing aroma and it is this aroma that makes the drink refreshing. The drinks that contain mint are considered to have a great cooling effect. It is also used to increase the flavor and taste in salads, chutneys, and raitas. It is also called 'pudina' in India. Mint is referred to as the healing food in Ayurveda. It has a number of medicinal properties. Mint boosts digestion and increases metabolism. It is also known to help in weight loss. It also contains powerful antioxidants and is known to remove toxins from the body. Here are some summer drinks that you can make with fresh mint leaves. These will help detox the body and act as cooling agents.
Refreshing summer drinks with mint
Coconut water with mint and lemon: Add lemon and mint to coconut water. This makes an ideal drink to be consumed during the hot summer months.
Mint lime fizz: This drink contains lemon and mint leaves and is known to provide relief from stress and heat.
Mint lassi: Lassi made from yogurt and that too combined with fresh mint leaves is the perfect detoxifying agent that must be included in your diet during summers. It will also provide energy to the body.
Mint kiwi lemonade: This concoction of mint, lemon, and kiwi is a must have during the summer months to provide relief from the scorching heat. It also fulfills the nutritional requirements of the body.
Iced mint tea: You cannot think of drinking a hot cup of tea on a hot summer day. Iced mint tea is the perfect alternative. Iced mint tea provides you all the goodness of tea. You can add chopped fresh mint leaves to increase the flavor.
(Visited 72 times, 1 visits today)