Microwave recipes that you should try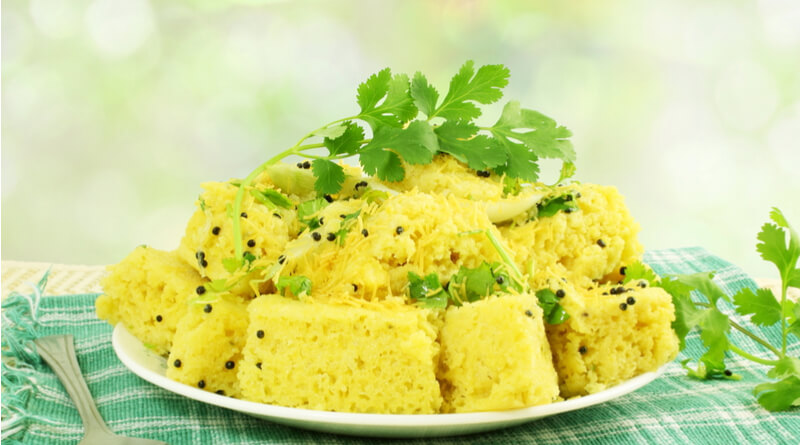 Cooking is an art; adding the right spices in the right amount and cooking the dish for the right time is the key to making perfect delicacies. The aroma that arises from the culinary masterpieces will tangle your taste buds but cooking Indian dishes is time-consuming. Here are some time-saving recipes that make use of the microwave oven for cooking. The microwave oven has indeed revolutionized cooking. Let us see these amazing recipes!
Microwave recipes to try
Dhokla: This Gujarati snack can be made easily in a microwave. The microwave recipe results in dhoklas that are low in calories and the dhoklas made are also light, soft, and fluffy.
Besan Kadhi Pindi Style: This is an easy and quick recipe. The kadhi is prepared with vegetables and spices and takes about half an hour to be cooked. Coriander, fenugreek seeds, and badis are added as well. It is served with steamed rice.
Tandoori chicken: This is the most popular microwave recipe. The chicken pieces are marinated in ginger, garlic, salt, coriander powder, yogurt, black pepper, garam masala, and cream. It is then cooked in a microwave. It also makes for a mouth-watering starter.
Gobi dahiwala: This vegetarian gobi recipe can be easily prepared in a microwave. Cauliflower is combined with yogurt and spices.
Kheer: You thought only vegetables could be prepared in a microwave but this tasty kheer recipe uses a microwave to make delicious kheer in a microwave! Rice is cooked with milk to which cardamom powder and sugar are added. The garnishing is done with the strands of saffron. It makes for the perfect dessert!
Chicken biryani: Making biryani is a tedious task and we often shy away from making biryani owing to this very factor. However, biryani can be cooked in a microwave in less than an hour.
(Visited 73 times, 1 visits today)