Here are Jackfruit Recipes and Ideas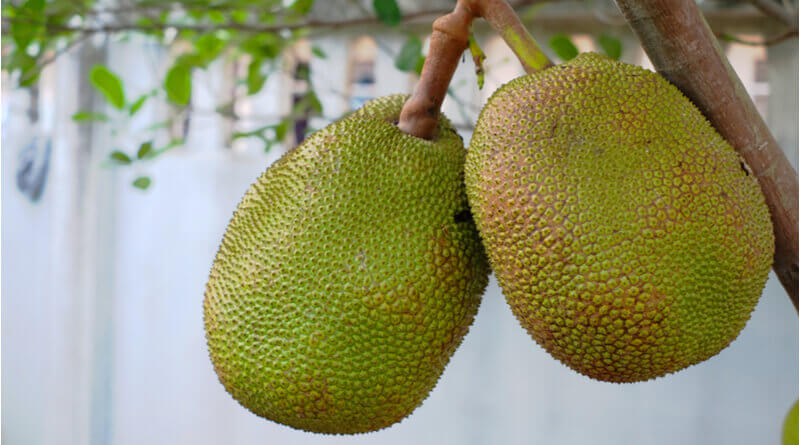 Jackfruit is known to be the largest tree fruit. It is easy to grow and does not require a lot of looking after. Slowly, the food is finding popularity amidst vegans as a substitute for meat. It provides us with loads of nutrition. It has a slightly pungent smell. It is very rich in vitamin B, protein, and potassium. It can be eaten raw or cooked. It has a low carbohydrate content as well.
Here are some jackfruit recipes for you to try at home.
Jackfruit Recipes to try 
Time for some interesting jackfruit recipes! Are you ready?
Jackfruit curry: The jackfruit curry is very creamy and aromatic. It can be served with cauliflower rice. Jackfruit provides sweetness and a great texture to the gravy.
Kalia curry with jackfruit: This is a green curry to which coriander and fresh mint leaves have been added. It should be consumed with cucumber raita.
Jackfruit biryani: This is a rice dish that is cooked with raw jackfruit and spices. The tender jackfruit is marinated with spices and yogurt. Jackfruit has a texture like meat and can be used as a substitute for meat by vegetarians.
Health benefits of jackfruit
Let us see some health benefits of jackfruit.
Research has found that raw jackfruit contains vitamin C and antioxidants.
It helps to boost the immune system function.
It is very rich in potassium and thus helps in reducing blood pressure. It also prevents heart diseases.
It contains a moderate number of calories and a lot of fiber. It is very rich in vitamins and minerals.
The seeds of jackfruit can also be consumed.
It also contains copper, manganese, and magnesium. Jackfruit also contains protein that helps to prevent blood sugar from rising too quickly. It also provides relief from stress and inflammation.
(Visited 44 times, 1 visits today)