East-Indian Specialities Worth Trying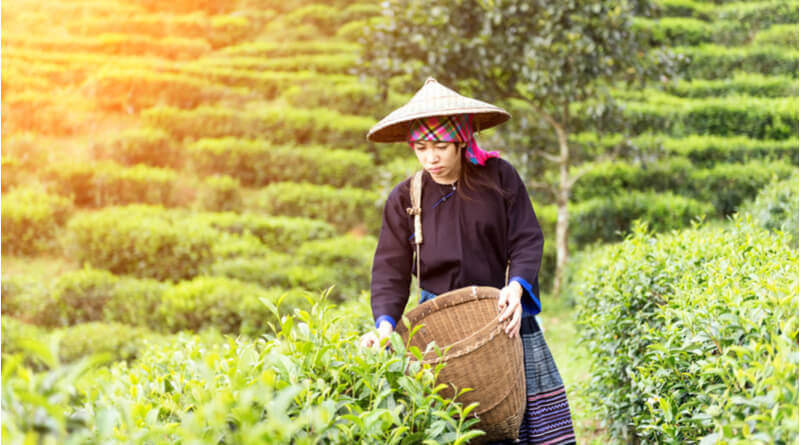 As much picturesque East India is, it gets more than enough brownie points in the food department. The states West Bengal, Odisha, Bihar, the seven sisters in the extreme east have food specialties worth dying for! While the cuisines of South and North are easily available, it is the East part of India that has such mouth-watering delicacies but is hardly talked about. It is about time we start doing that! Most of the East Indian dishes are highly inspired by typical Mongolian and Chinese cuisines, which are of course much loved throughout the world. Here are some East-Indian Recipes you should try.
Litti Chokha
A specialty of Bihar, this recipe is sinfully delicious! While litti is round shaped dough that is roasted and later dipped in ghee, Chokha is a dish accompaniment. To make the litti, combine atta flour, salt, water, and oil and make a dough. For the filling, add sattu to a heated pan along with salt, mustard oil, chopped onions, kalonji seeds, ajwain, and pickle. In the dough balls, make a small hole, add the filling and close it. Roast the balls in the oven or open fire till they are well cooked. For the chokha, chargrilled tomato and brinjal and peel their skins.  Add coriander, chili, mustard oil, lemon juice, ginger, red chili, and ghee.
You cannot imagine talking about West Bengal without mentioning fish! Known for their love for fish, Bengalis are hands down awesome when it comes to fish delicacies. Wash and marinate the fish with salt and turmeric over all the pieces. Fry the pieces in a heavy saucepan. Keep the fish aside and add spices and ground paste to the same oil. Add green chilies and let the mix cook. In the end, add the fish and bring it to just one boil. Serve hot!
Momos
Momos is a nation-wide first love for most of the people in the country. You can prepare your own filling of vegetarian or non-vegetarian depending on your choice. For the chicken momos, you will need minced chicken mixed along with pepper, onions, oil, garlic paste, soya sauce, vinegar, and salt. For the vegetable filling, you will need grated vegetables along with the same ingredients as in chicken filling. Now knead baking powder, refined flour, and salt together to make a dough. Roll the dough into small circles and add the filling in the center, and twist edges to seal the ends. Steam and serve with chili sauce.
What is Bengal known for besides their teeming streets, fish and its warm natives? Rasgulla! Well, you definitely ought to try this juicy dessert which has won millions of hearts worldwide! Break boiled milk by adding lemon to it. Drain the water and mash the mixture. Add flour and mash well. Make small balls and add to boiling water. Wait till balls puff up and transfer them to the sugar syrup. Enjoy your dessert!
Dalma
A traditional Odisha recipe that can be served along with rice, it is a sweet twist to your regular lunch menu which your family will love. Pressure cook split chickpeas, papaya, potatoes, turmeric powder, ginger, red chilies, salt, and water together. Fry the required spices, add the dal and cook on low flame. Serve hot!
(Visited 46 times, 1 visits today)