Delicious Plant-Based Recipes to Try Right Now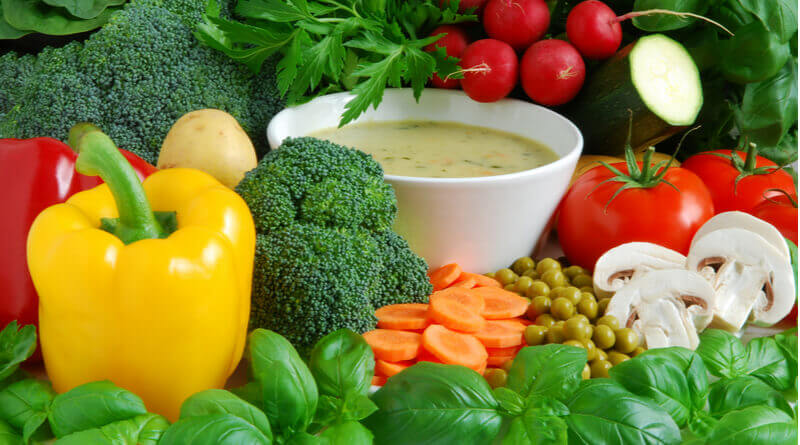 It is so important to keep a watch what you eat as there are already a lot of factors out there, which lead to an unhealthy lifestyle and an equally unhealthy body. Keeping up with meals or foods that are easy to prepare, and diet-friendly is pretty important. Keep some key ingredients accessible at all times, and it would be no hassle to whip up some easily plant-based recipes. Plant-based recipes are typically easy to make and are no-fat and health-friendly. Here are a few delicious plant-based recipes to try.
Burrito Bowl
Put together leftover grains like rice, buckwheat, quinoa, etc., your favorite chopped veggies like beans, avocado, carrots, etc., and herbs and voila! It is a salsa which you are going to fall in love with. Crush few chips and place on the bottom of a serving bowl. Top it off with fresh salsa and serve! This is a one-bowl meal which does not involve cooking.
Chickpea Avocado Salad
With the crunchy, nutty taste of chickpeas combined with cilantro, avocado, lime, and garlic, this is a salad to die for! This salad recipe is going to give other salad recipes a run for it. Add cooked chickpeas in a bowl along with diced red onions and minced garlic cloves. Then pour the juice of limes and zest of a lime as well. Add minced jalapeno peppers, chopped cilantro, salt, and chopped avocado to it. Mix well. The best part is, you can add any veggies you like, and it will taste lovely anyway. Serve fresh.
Rather than picking up those not-so-healthy Thai noodles from a restaurant takeout, why not just make it at home within minutes? These crunchy, tangy Thai noodles are full of good things. Cook the noodles as per the instructions on the pack and combine soy sauce, water, garlic, lime juice, and brown rice syrup in a pan. Add the Asian mixed vegetables, the mung bean sprouts, and cooked noodles. Toss well. Cook and garnish with lime wedges, cilantro, chopped peanuts, and green onions. Serve warm!
Mushroom and Broccoli Soup
This combination can become a quick favorite to anyone who doesn't like broccoli. Since it's a soup, it is rich in taste and easy to eat. You will need bite-sized pieces of both ingredients and all the additional vegetables you want to include. Then puree the cooked vegetables and add chopped and mushrooms and broccoli to the blended veggies. You will have to cook for another 8-10 minutes. The soup tastes best when you combine it with brown bread.
Roasted Ladies fingers
This is one of the easiest recipes on the list. All you need is at least half a kg ladies' fingers or okra, the vegetable of course, and a few spices – especially paprika. You can use olive oil for roasting.  Mix all the spices and ladies fingers and add it in a baking pan. Preheat the oven for 4000 degrees and allow the veggies to roast for at least 30 minutes. It's healthy, crunchy, and you can have it as a side dish.
(Visited 36 times, 1 visits today)