Zarda: What's That? How to Make Zarda Pulao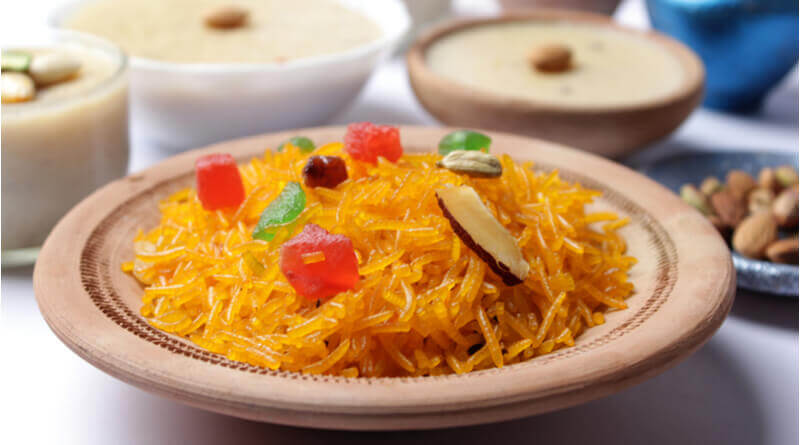 The word 'Zarda' derives its origins from the Persian word 'zard'. The word 'zard' means yellow. The zarda pulao dish is yellow in color and that's why it is called 'zarda pulao'. It is also called meethe chawal. It is a traditional rice preparation that is made with ghee, sugar, dry fruits, and saffron. Rose water is also added to the dish. It is usually made during weddings and festivities such as Eid and Diwali. It is advised that you use long-grained basmati and soak rice for approximately 2 hours before you start making the pulao. To get the perfect yellow color, soak saffron strands for 2-3 hours in warm water. To add more richness to the dish, you can add khoya. Sugar can be replaced with jaggery to make Zarda pulao.
When the aroma from the Zarda pulao spreads, it is sure to draw out everyone from their rooms at home. It's much easier to make Zarda pulao at home than you think.
How to make Zarda pulao
Here's an amazing recipe for you to make Zarda pulao.
Wash and soak long-grained rice. Drain the water. Add milk, rose water, sugar, and saffron in a bowl. Heat ghee on a medium flame and add cashew nuts, raisins, almonds, and pistachios and fry till they turn golden brown in color. Mix cloves, cardamom, and black cardamom and cook for a few seconds.
To this, add the milk mixture and allow it to boil. Lower the heat and mix gently while adding the rice. Cook covered on low heat for 10 minutes. Add sugar and mix well. When the sugar melts, cover again and cook until the rice is done. Garnish with saffron strands and serve hot. This rice dessert is loved by everyone for its flavor and taste.
(Visited 22 times, 1 visits today)