Vermicelli Recipes to Go By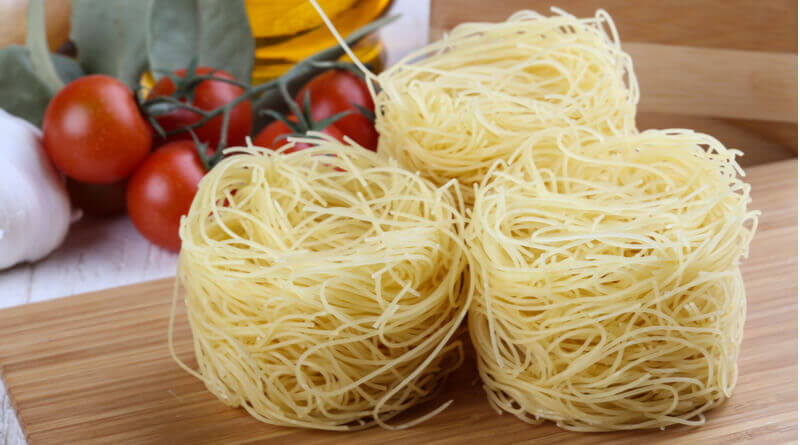 This thinner, healthier version of noodles, vermicelli, makes for quite a delicious range of dishes which are as tasty as they are healthy. Vermicelli originated from Mexico, Asia, and even Italy! In India though, vermicelli is best known for seviyan or kheer in the northern parts and upma for the southern parts of the country. If you are on a diet or a health freak, then vermicelli is definitely your best bet. Vermicelli can be easily blended into the kind of taste and dish you wish it to be, and that is what makes it really versatile. Here are a few vermicelli recipes you must make
Vermicelli Upma
This classic south Indian breakfast is really healthy and equally lip-smacking. Roast the vermicelli in a pan and keep them aside. In the same pan, add oil and let it heat. Now add cumin seeds, mustard seeds, and urad dal, curry leaves, slit green chilies and onions. Mix well. Add salt and turmeric powder followed by your favorite veggies. Let the veggies cook. Now add tomato puree along with some water. After it boils, add the vermicelli and let it cook. Garnish with chopped coriander leaves and roasted groundnuts. Serve hot!
Vermicelli barfi
Barfi, probably one of the most loved Indian sweets, is generally associated with cashews or almonds. Well, your regular barfi just got a little twist with this vermicelli barfi. Roast the vermicelli in a pan and add ghee and toss the mixture well. Add milk and let the mixture boil. Add sugar and khoya and mix well. Cook until you get a thick consistency. Pour the mixture onto a tray and sprinkle chopped almonds, pistachios and raisins. Cut it into cubes and let them cool at room temperature. Serve! You can even make these more in amount and store them in the refrigerator.
Steamed Vietnamese Vermicelli
This is a vermicelli version of noodles! You can have your kids having this healthier version rather than the not-so-healthy, regular noodles. Heat oil in a pan and add garlic, turmeric powder, and green chilies to it. Add broccoli, chopped carrots, and yellow and red peppers. Sauté for a while and add coconut milk. Add the boiled vermicelli and mix well. Serve with fried vermicelli  and onions!
Red Rice Vermicelli Kheer
A perfect recipe for your festive season, this kheer will leave people awed. Fry almonds, vermicelli in ghee for a while and then add milk. Let it come to a boil and then add sugar, saffron and cardamom powder. Let it cook thoroughly, and then serve hot!
Namkeen Sevaiya
Make this tasty dish for breakfast or brunch and see your family going mad over this! Heat oil in a wok and add curry leaves and mustard seeds. Add garlic and ginger and sauté. Add onions, potatoes, and salt. Let them cook and then add roasted peanuts and boiled vermicelli. Mix well and serve hot.
(Visited 40 times, 1 visits today)