Vegan Ice Cream Recipes for You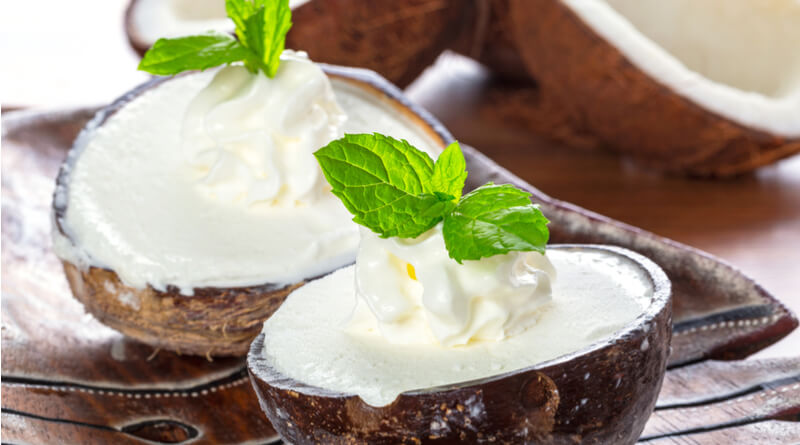 Everyone is crazy about ice cream in the summer season. From children to adults, everyone screams for yummy ice cream! However, if you are vegan, you will not eat milk-based ice creams and will choose vegan ice cream versions instead. Here are some recipes for vegan ice creams for you to savor this summer.
Coconut milk ice cream
An ice cream with a silky texture and richness of coconut milk is all you can ask for when you are in a mood for indulging. Here is a simple recipe that will enable you to make an absolutely drool-worthy icecream!
The ingredients include full-fat coconut milk, cornstarch, vanilla extract, sugar, and salt. Take 1/2 cup of coconut milk and keep aside.
Heat the remaining coconut milk with salt and sugar and keep stirring till the sugar is dissolved. In another bowl, add the coconut milk that has been kept aside with cornstarch. Mix well.
Add this mixture to the one that was heated. Stir well. The ice cream base will begin to thicken. Transfer into a shallow container. Cover it and refrigerate it for 4 hours.
Next, add this chilled ice cream base to the frozen ice cream bowl and churn. Transfer and store in the freezer. Your coconut milk ice cream is ready!
Banana base vegan ice cream
Bananas have a unique texture that makes silky ice cream. Freeze the bananas and blend them in the food processor with the vegan ingredients of your choice. Experts recommend pairing bananas with dark chocolate and mint which go well with the flavors.
Almond chunky monkey ice cream
Blend 3 frozen banana pieces cut into chunks with 3 tbsp of almond butter. Blend till a mixture of smooth consistency is formed. Turn the mixture into bowls and add almonds cut into halves and dark chocolate chips. Put them in the freezer and serve chilled.
Berry base vegan ice cream
Berries are extremely rich in antioxidants and make great bases for vegan ice creams. However, the berry base can be quite thick so we recommend adding some coconut milk to it. Combine with your choice of ingredients including strawberry for the super healthy vegan berry ice cream!
(Visited 24 times, 1 visits today)