Top 5 South Indian Sweet Dishes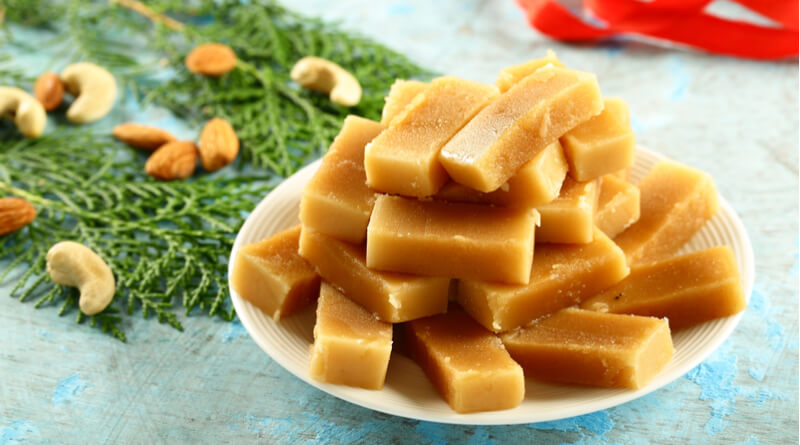 When we think of South Indian food, we think of the curries and the spices, the masalas, the sambars, and the chillies. But South Indian cuisine also has an amazing dessert selection. Many of the best desserts are actually festival treats, and everyone loves festival food. It is one of the best things in life. There is a delicious South Indian sweet to suit every palette. You just have to do a little bit of research, i.e. eat as many as you can. Below are five of the best, just to get you started.
1. Payasam
Payasam is the perfect dessert for auspicious occasions as well as a simple indulgence. It is much loved in Southern India being suitable for all palettes regardless of age or culture. According to legends, the name payasam, is derived from the word 'peeyusham' which basically means ambrosia or nectar (are you starting to get interested now?). Payasam is a milk treat made with coconut milk, sugar, dairy milk, and jaggery. There are many different variations, so there are tons of ways to appreciate this delicious nectar.
If you like sweets, then Mysore Pak is exactly the perfect dessert for you. It's a confectionary made with lots of ghee, gram flour, sugar, and fragrant cardamom – sounds mouth watering tasty right? It is widely known as the 'royal sweet' and is considered by many to be the unofficial King of Sweets.
3. Boorelu
Boorelu comes from Anhra Pradesh where it is eaten as a festival treat. This dessert is a type of deep-fried sweet ball with a unique filling. The filling is made from jaggery, Bengal gram, cardamom powder, and coconut (the cardamom powder actually serves as a type of flavor enhancer). The boorelu is made by covering the filling in batter made from rice and black gram dal, then rolling it into the shape of a ball before deep frying it.
4. Kozhukkattai
This wonderful sweet is very popular in South India. In Tamil Nadu, it is traditionally connected to Ganesha, the Hindu God; it is typically made as an offering for Vinayaka Chathurthi. And in Kerala, it is heavily associated with Oshana Sunday eve celebrations of St. Thomas Christians. When you have a sweet good enough for gods, you know it must be good. The kozhukkattai is a dumpling made from rice flour. It has a grated coconut and jaggery filling. It is not just good for festivities though; people also eat it for breakfast or as a tea time snack.
Idli is a super popular Indian breakfast food that is essentially a rice cake. This dessert is actually made by using leftover idli batter. How's that for living a waste free lifestyle? Paniyaram are chewy and fluffy on the inside. It is extremely easy and simple to prepare. All you have to really do is simply sweeten the leftover idli batter with some coconut, jaggery, and cardamom. Then you have the basis for a sweet and delicious snack without having hardly done anything.
(Visited 57 times, 1 visits today)