Top 5 Mutton Curries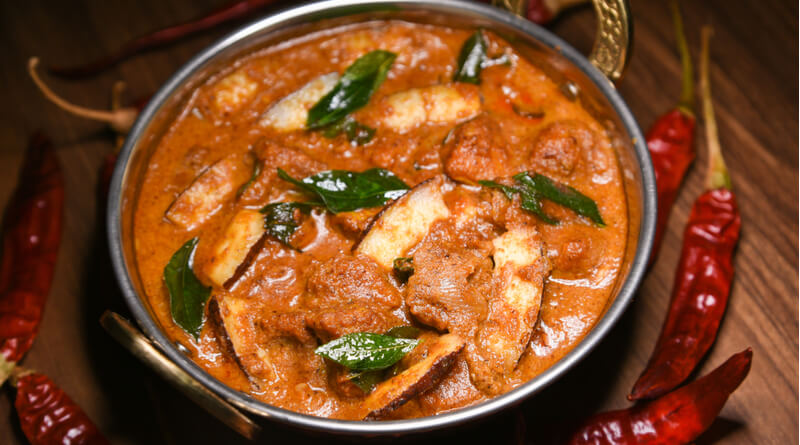 Mutton curries are delicious; lamb is one of the best meat ingredients to use in curry preparation after chicken. They are delicious and fragrant, which makes them a fun to eat meal. The only thing to be wary of when cooking lamb curry is that you have to cook it slow over a low heat (dum style). This helps the mutton to retain its moisture and juices while remaining tender. First cook the meat at a high temperature to seal the juices, then cook it at a low temperature until it turns tender.
These recipes will walk you through the process and help you get the most out of your mutton curry. Have fun cooking.
These kebabs have a long and interesting history that will make you want to try them (they also taste fantastic). Galouti kebabs are major components of Awadhi cuisine. They were originally created for the nawab of Lucknow. Like a lot of Awadhi cuisine, these kebabs are filled with absorbent spices, some say true Galouti kebabs use 150 spices, and they are tender and juicy. With all these characteristics, it's no wonder that these kebabs have spread all across the Indian subcontinent and the rest of the world; they are just all kinds of melt in your mouth goodness. This recipe will make preparing these famous kebabs a piece of cake.
This is a wonderful lamb curry that is noted for being fragrant and creamy, while not too spicy thanks to being prepared in desi ghee. This recipe calls for the use of boneless cubes of lamb that are marinated in a flavorful gravy which makes it fantastic for dinner parties. Your guests will be elated and definitely full if you serve up this amazing dish.
3. Khatta Meat
This khatta meat curry is sweat and meaty. It is a Dogri specialty that hails from Jammu. It has two major defining ingredients: lots of mustard oil and aamchoor, otherwise known as dry mango powder. This gives the curry a nice sour and citrusy taste. This is the true sweet and sour dish that you have been waiting for. Make it for your guests and more importantly, for yourself.
4. Parsi Mutton Cutlets
This is one of the more simpler lamb curries to try making yourself. It is pretty simple and easy to prepare. You just have to prepare some mutton cutlets, mince them, and add some potatoes, spices, and herbs. Pair this dish with some coriander chutney and you're ready to go.
This curry is for all the spice lovers out there. Hailing from Rajasthan, it is laden down with red chillies and lamb. What else do you even need? Well, there is also mustard oil and the famous local kachri spice. Be forewarned, this dish is hot, so keep a glass of milk by your side when you're eating this dish.
(Visited 53 times, 1 visits today)