Top 5 Healthy and Fun Sabudana Recipes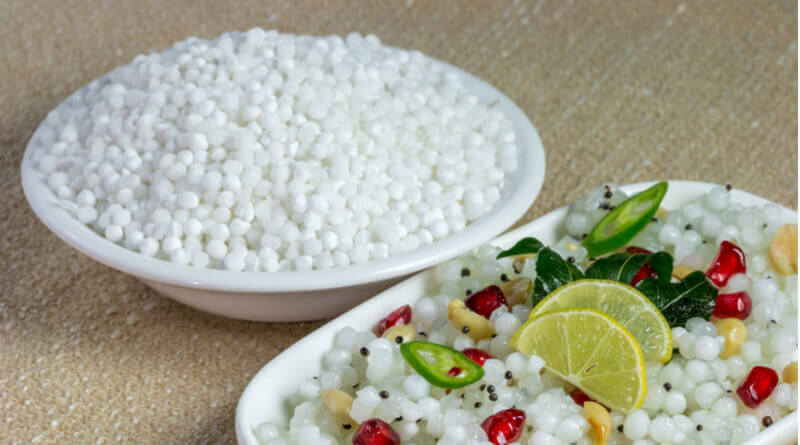 Sabudana is this tiny droplet like balls which make for quite the preferred food during any fasting festivals in India. Rich in vitamin K, protein, good carbs, fiber, calcium, and iron, sabudana is quite popular in the Indian Subcontinent. But the surprising fact is its origin wasn't India but South America. It was introduced to Indians by the Portuguese, and the rest is history. Sabudana, also known as sago, doesn't have to be restricted to fast but it can be quite the go-to breakfast option regularly. Instead of resorting to only sabudana khichdi, there are quite a lot of ways to put the sabudana to good use. Here are a few sabudana recipes you can try.
Sabudana Tikki
Move away from the same old tikki recipes you have been making for ages and try this crispy, snacky recipe for your evening siesta or a dinner starter. Soak your sabudanas overnight. Mash the potatoes and add chopped green chilies, chopped cashew nuts, dry mango powder, salt, and cumin powder. Add in the sabudana pearls and mix well. Make round, flat patties out of the mixture and deep fry until they turn golden brown. Serve hot with mint chutney!
Sabudana Seekh Kebab
Kebabs are not only meant for meat. Try these sabudana seekh kebabs, and you will fall in love with these. Soak the sabudana overnight and drain them the next morning and combine them with mashed potatoes. Add in the roasted peanut powder, a pinch of sugar, salt, rajgira flour, chopped coriander leaves, and chopped red chili. Mix well and knead the mixture to form a dough. Place the dough in seekh or skewers and grill. Brush the kebabs with ghee or oil and wait until they are well grilled. Serve hot with mint chutney!
Sabudana Kheer
If you haven't heard of or made this one before then congratulations, you have a perfect recipe for your next dessert! Soak the sabudana for as long as 15 minutes. Start boiling milk in a large pan and add sugar and cardamom pods to it. Add the drained sabudana and some water. Boil the milk until the sabudana swells up and turns translucent. Add the soaked saffron flakes to the milk and let the flavor seep in. Serve the bowl of delight while hot.
Kesari Sabudana Khichdi
A perfect recipe for your next fast, this is one of the most satisfying dishes you will have! Heat oil in a pan and add cumin seeds, potatoes, green chilies, ginger and curry leaves. Mix the soaked and drained sabudana with sugar, salt, and roasted peanuts and add them to the potato mixture. Add saffron and garnish with coriander leaves. Serve hot!
Tapioca Dumplings
These dumplings will get your mouth watering in no time! Grind garlic, salt, peppercorns, and coriander to form a paste. Fry them in a pan and add in the onions and chicken. Add peanuts and sugar and mix well. Add fish sauce and let the mixture cool. Take tapioca dough and roll them into balls. Fill in the chicken filling and steam them. Serve hot!
(Visited 25 times, 1 visits today)