Super Cool Soybeans Recipes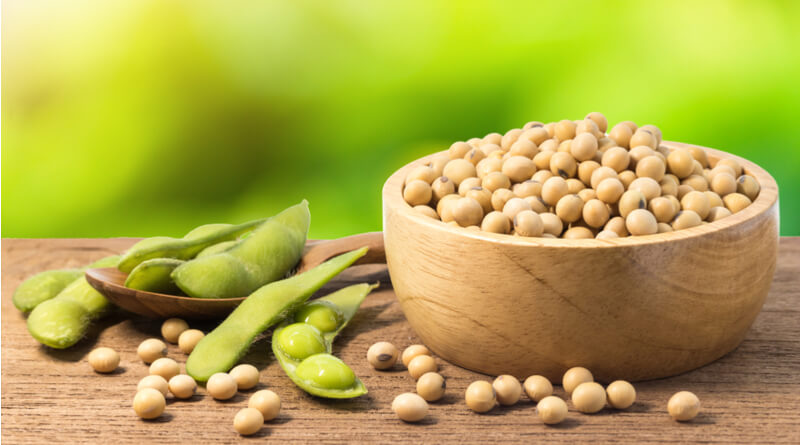 Soybeans are superfoods indeed. They have powerful health benefits and can help keep metabolism on track. They also help maintain healthy body weight and are great for good heart health. Soybeans are also known to protect against colorectal cancer as well. They are believed to be great for digestion and can help increase blood circulation, reduce the risk of diabetes, and help you stay fit as a fiddle. Soybeans are great sources of vitamins, fiber, folate, iron, manganese, phosphorous, zinc, copper, selenium, calcium, and many more minerals.
Soybeans are also commonly called soya beans. These are technically legumes and are among the most popular foods consumed the world over. They are believed to have a ton of benefits for human health and are especially popular amongst vegetarians and vegans. They pack in a powerful punch when it comes to protein content. In fact, it is said that soybeans contain more protein per acre of cultivated land than any other crop!
Soybean Recipes
Zucchini Stuffed with Soya: This is one of the tastiest foods you would have ever enjoyed. The secret ingredient is, of course, the soybeans. Zucchini is topped with sautéed soya before baking. Makes a lovely evening snack for you to enjoy with friends and family.
Soya Seekh: Who said you couldn't make delicious kebabs with soya? This exotic delight combines the goodness of paneer, potatoes, garlic, coriander, and ginger. A little chat masala and you're guaranteed a trip down the land of flavors!
Thai Soybean in Cabbage Cups: This is an amazing Thai soya bean salad that blends chilies, bean sprouts, crunchy vegetables, and lemon juice.
Soya Florentine: This delicacy is absolutely mouth-watering and easy to make. Bake soya granules with spinach, cheese, and white sauce. Let the goodness of onion and garlic add in their unique charms to the delight that will keep you craving for more. A must-have for all vegetarians!
(Visited 23 times, 1 visits today)