Stir-Fry Keto Recipes to Meet Your Cravings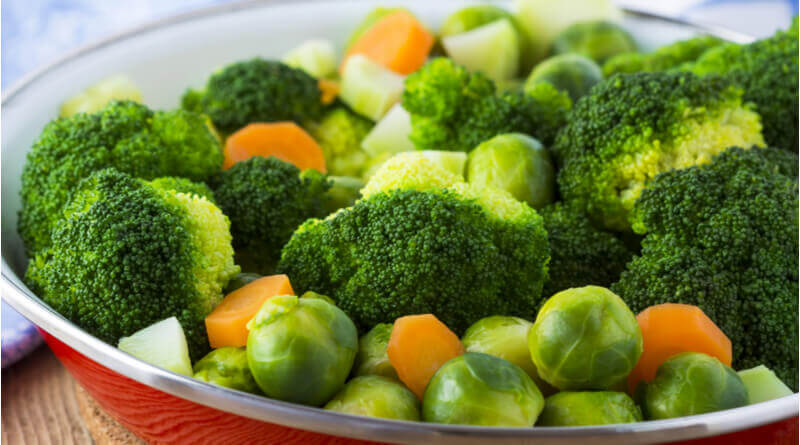 Everyone goes through this phase of a Keto diet when you badly crave for stir-fry. However, most stir-fries have carbs. So you cannot afford the risk. Well, there is good news, you can make some keto-friendly stir-fry recipes right in your kitchen, and that said, they are pretty easy too! The ketogenic diet is quiet on the trend these days as it doesn't require you to sweat away in the gym but just resort to food rich in fat and low in carbs. So instead of your body burning the carbs, it will start burning fat, and eventually, you lose all the fat in your body. Coming back to your stir-fry cravings, here are few recipes to quench your stir-fry pangs.
Keto Chicken Fried Cauliflower Rice
If you are a Chinese cuisine fan, then you are going to love this mouth-watering recipe! Grind cauliflower florets until you get a rice-like consistency. Add chicken and onions to coconut oil in a pan with spices, sriracha and soy sauce. Add broccoli, water and add the cauliflower rice along with salt and soy sauce. Once it is cooked, crack open an egg in the center of the cauliflower rice. After the egg fries, mix it with the rice. Garnish with green onions and serve!
Keto-Beef and Broccoli
A Chinese dish yet again but this recipe will definitely satisfy your craving for some stir-fry. Marinate thinly sliced beef in soy sauce, ginger, and garlic. Sauté broccoli in oil and keep it aside. Cook the beef in a pan. Add in the sauce and broccoli and cook for a minute or two. And you are done! Serve hot!
Egg Bowl Rolls
A 20-minute recipe, but is it delicious without a doubt! Heat oil in a skillet and add in the veggies like cabbage and carrots. Add in the scallions, ginger, and garlic. Add the pork and let it cook. Season the pork with sriracha, rice vinegar, and soy sauce. Top it up with red chilies, cilantro, and sesame seeds.
Brussels Sprouts and Broccoli Stir-Fry
A veggie stir-fry to the rescue! Made with MCT oil, this is the perfect go-to recipe for a keto diet. Whisk MCT oil, cilantro, chili paste, and ginger. Heat oil in a skillet and add brussels sprouts, ginger, garlic, and onions. Add honey, vinegar, tamari, broccoli, bell peppers, and mushrooms. Sprinkle the seeds and switch off the heat. Sprinkle the mixture with MCT mix and serve with noodles or rice.
Chicken and Kimchi
Just the recipe you need on a Sunday afternoon, a Korean styled dish! Marinate the chicken with arrowroot flour, salt, and pepper. Heat oil in a skillet and add in the chicken evenly. After the chicken is cooked and through add sesame oil, green onions, and kimchi. Toss the mixture gently. Add coconut aminos and cook until the sauce thickens. Serve with cauliflower rice and enjoy!
(Visited 16 times, 1 visits today)