Recipes to make high protein soya idli and dosa batter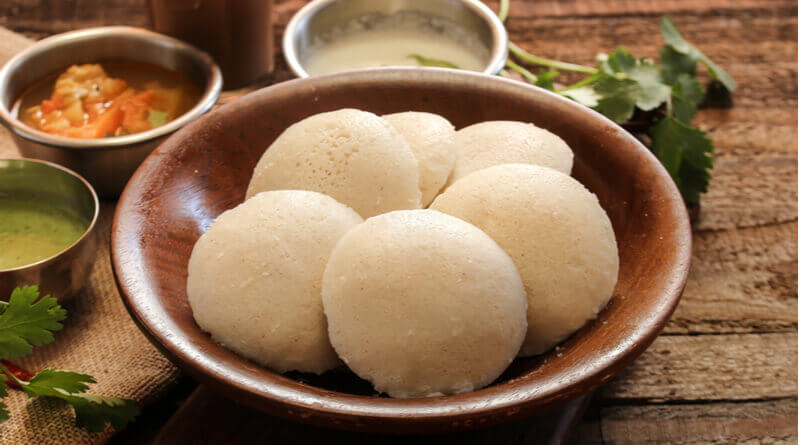 This easy to make recipe is made from rice, soaked soya bean, and dal. Idlis and dosas are traditional South Indian delicacies and the addition of soya beans makes it a high protein vegetarian diet. The dosas are crispy and the idlis are super soft and delicious as well. You can savor these delicacies during lunch or breakfast time as well.
They are made from whole white urad dal that is first soaked, then grounded, and left to ferment. It is a major source of protein for vegans and vegetarians. Soya idlis and dosas are best served with coconut chutney, sambhar, tomato onion chutney, and filter coffee. You can also make uttapam and upma using this batter.
How to make soya idli and dosa batter
The recipe involves soaking, grinding, and fermenting as the three major steps.
For preparing the batter, the rice, dal, and soya beans are soaked in water. The dals used are chana dal and white urad dal (whole). The ingredients are then ground to prepare a smooth batter.
The batter can be kept in the refrigerator after fermenting in an airtight container and can be used for 4-5 days.
Before preparing idlis, you should grease the moulds with oil and ghee. The batter is then poured into the moulds. You should only half fill the moulds as the batter will rise when steamed.
Pour a little water in the bottom of the idli steamer and steam the idlis for about 10 minutes. You can always check by inserting a knife to test if the soya idlis are properly cooked.
Soya bean is a rich source of fiber, magnesium, phosphorus, iron, potassium, and calcium. It has low amounts of saturated fats and contains high amounts of vitamin C.
(Visited 121 times, 1 visits today)