Ragi Recipes for Kids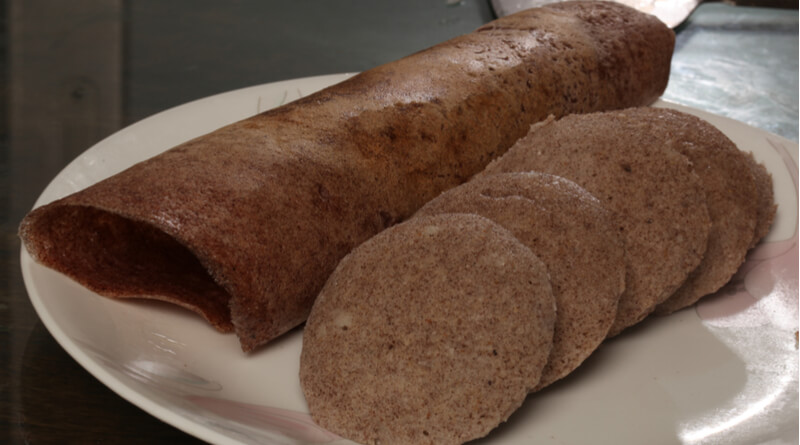 Ragi is considered to be one of the most delicious and healthiest grains around. It packs in protein, calcium, iron, and vitamin D as well. Ragi is easily accessible and is gluten-free as well which makes it even more useful. When it comes to kids, however, it is important to note that children are picky eaters. To get them to eat ragi, you'll need to get creative and think about ways to cook delicious and visually appealing delicacies!
Ragi Recipes for Kids
Ragi idlis: Idlis are all-time favorites of people of all age groups. After rinsing and soaking ragi, urad dal, and kodo millet for about 5 hours, make a fine batter and allow it to ferment. Steam the batter in idli plates and relish with some tasty tomato chutney! It's a match made in heaven, really. The flavors of the ragi idli go really well with some tangy homemade tomato chutney. Your kids will love it too!
Ragi noodles: This one carries an amazing twist! Add roasted chana dal, onions, green chili, and curry leaves to mustard seeds when they splutter in an oil-filled pan. Sauté and introduce the ragi vermicelli, turmeric, and salt. The result is an exotic delicacy with an amazing visual appeal you'll kids will absolutely adore.
Ragi dosa: This is the same old South Indian classic with a twist. After washing the urad dal, chana dal, ragi, and kodo millet, soak, grind, and allow the mixture to ferment. Cook the batter in an oil-lined pan and serve with spicy hot sambhar and fresh coconut chutney! A delectable concoction of flavors absolutely amazing!
Ragi halwa: This one's a treat for the eyes and the tastebuds too! Saute the cashews in ghee. Cook the mixture of flour and water in a pan for a few minutes before adding cardamom powder and sugar. Add in ghee gradually and allow the blend to thicken before adding the cashews. Remove the ragi when it no longer blends in with the ghee. Remove and drain the mixture, transferring the halwa into a separate container.
(Visited 74 times, 1 visits today)