How Ragi Helps Manage Blood Sugar Levels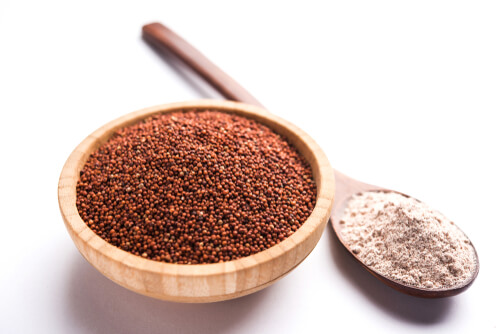 Ragi, perhaps more commonly known as millet, is one of the most ancient grains in existence. It has been eaten for thousands of years of human history for good reason. It is not only much easier to grow than other grains like rice, but it actually has some truly prodigious health benefits. It has been known to detoxify the body, treat and prevent diabetes, protect the heart from disease, and increase your body's energy levels. It seems like there's nothing this little grain can't do.
What Is Ragi
Ragi is the plainest type of grain crop available. It is cultivated globally, in many different nations. But the last few centuries have seen it reduced to being strictly a feed crop for animals and livestock. Thanks to the 21st century health food craze, it has recently seen a comeback and is slowly being reintroduced to the dining room table.
Nutrition Facts
Ragi has all types of nutrients that make it a superior grain, and worthwhile investment for every mother. It contains water, protein, fats, carbohydrates, dietary fiber, calcium, iron, magnesium, phosphorous, potassium, sodium, and zinc just to name a few. All of these nutrients work together to provide some substantial benefits, especially in the realm of diabetes treatment.
Ragi & Diabetes
Diabetes is a disease that cannot be taken lightly. It affects millions of people all around the world. Ragi does a lot to counter the effects of Type 2 diabetes. This is primarily thanks to the prodigious amounts of magnesium which has the ability to increase the efficacy of insulin. It also makes your body's glucose receptors more effective. All in all, people who regularly consume ragi have been shown to have a  30% reduction in developing diabetes.
(Visited 61 times, 1 visits today)