Quick and Easy Summer Drinks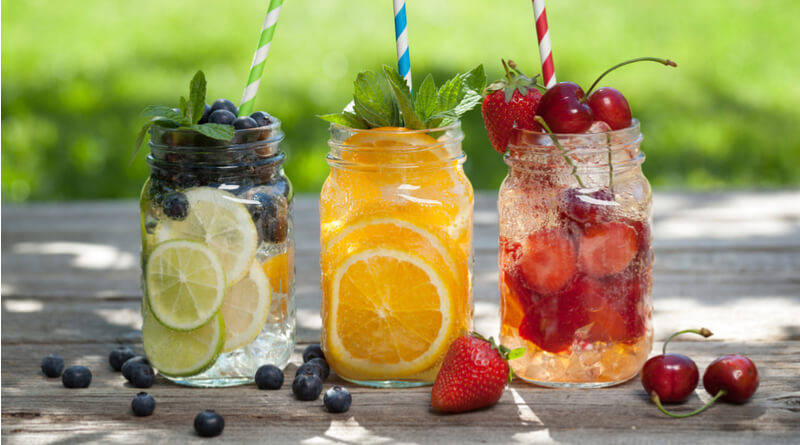 Summers are here and so is the heat and dehydration! The throats are always parched and thirsty. You just return home and feel like drinking something nice and cold and fizzy drinks isn't a good option. You want to throw a brunch party, but lemonades and colas have gotten boring. So here are a few quick and easy summer drinks you can make in a jiffy
Watermelon Slush
Watermelon is the most sought-after fruit during summers, especially because it's a great coolant and it contains about 90% water in it. Just pop into the market and get those watermelons to make this easy recipe. All you have to do is cut your watermelon in slices and put it in a blender along with some ice and sugar, and your slush is ready!! If you want it to be tangy, then you can just squeeze in some lemon juice. This drink is handy during summer parties and brunches.
Sparkling Cherry lemonade
This has to be by far the easiest lemonade ever! All you need to do is pit the cherries and put the remaining into a blender. To make the syrup, throw in sugar, cherries and lemon juice in a blender until it's smooth. While serving, pour the cherry syrup into sparkling water, and you're good to go! Cherries are anyway seasonal fruits so make the best of them while you can! It's so yum with the tartness and sweetness that it's irresistible.
Blueberry Lemonade
This lemonade is a perfect go-to lemonade on a hot, sultry day. Filled with sweetness, and tanginess, this lemonade is oh-so-refreshing.  To make the blueberry syrup, mix 1 cup water with ½ cup of sugar and keep stirring until the sugar has dissolved. Now add the blueberries and let the mixture boil until the berries break down. Strain the mixture through a fine sieve and your syrup is ready! Just mix a part of the syrup in a glass of sparkling water and add ice. Your lemonade is ready!
Mango Smoothie
Mangoes are definitely the most awaited fruits of summer, don't you agree? Wouldn't it be perfect if we could use it as a drink during those brunches or breakfasts? Peel out the skin of the mangoes and slice them up and throw them into a blender along with a cup of milk and sugar as per your taste. To make it a thick shake you can also add a few scoops of mango ice cream, children love that.
Pineapple Lemonade
Pineapple, without doubt, is the tastiest fruit ever. So, when life gives you pineapples, make lemonade out of them! Plus, it's too easy to whip up! This is a twist from your regular lemonade making it super delicious. For pineapple lemonade, all you need is to make a simple pineapple syrup which will take only about 5 minutes. To make the syrup add ½ sugar to 1 cup water and stir it until the sugar gets dissolved. Now in a pitcher, take some syrup, pineapple juice, 1 cup lemon juice, and 2 tablespoon lime juice and 5 cups of water. Stir them up, and your pineapple lemonade is ready!
(Visited 82 times, 1 visits today)