Nutritious and Simple Cauliflower Recipes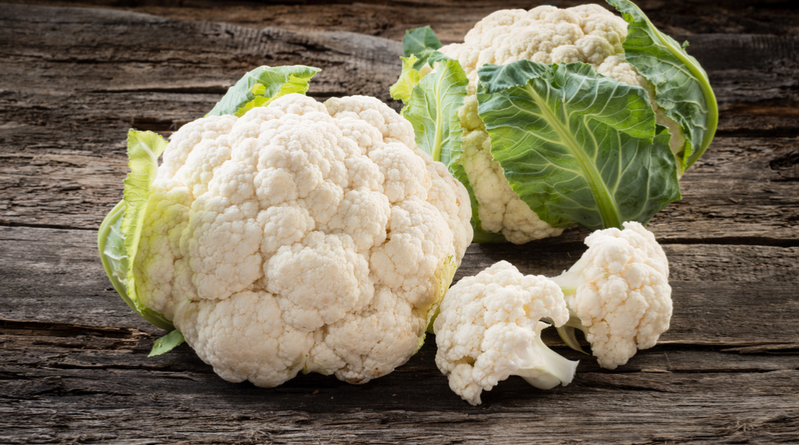 Cauliflower has been increasingly garnering more and more attention owing to its nutrition profile. The veggie has low-calorie content and packs in lots of vitamins and minerals. It is ideal for weight watchers and is even known to keep heart diseases and cancer at bay. Cauliflower is also a rich source of fiber which promotes the growth of healthy bacteria in your gut. These bacteria aid digestion.
Even though cauliflower has been doing the rounds, the recipes involving the veggie can be often too time-consuming to try. However, there are some extremely healthy and super easy recipes using cauliflower that you'll fall in love with at first sight.
Simple and Super Healthy Cauliflower Recipes
Buffalo Cauliflower Bites: A powerful snack that is easily made in a few minutes. Mix paprika, olive oil, garlic powder, cauliflower florets, and hot sauce and toss them together well. Bake and that's it! Super delicious cauliflower bites are ready! There are only five simple ingredients and the cooking process isn't too involved.
Cauliflower mash: A delicious snack that tastes even better than mashed potatoes. It's also easier to make since there is no peeling effort required. You just need to cook cauliflower with chicken stock that has been brought to a boil. Simmer until it is tender and reserve the chicken stock. Add the cauliflower to a food processor with the reserved chicken stock, salt, Dijon mustard, and pepper. Puree the blend well!
Strawberry veggie smoothie: This is an incredibly nutritious delicacy that has minimal calories and packs in a powerful punch with fresh strawberries, zucchini, cauliflower, nut butter, vanilla almond milk, and protein powder. You just need to blend them all with ice and process at a high speed. The smoothie has lots of fiber, protein, and healthy fat. What's more, it will keep you satiated!
(Visited 17 times, 1 visits today)