Not to Be Missed Beetroot Recipes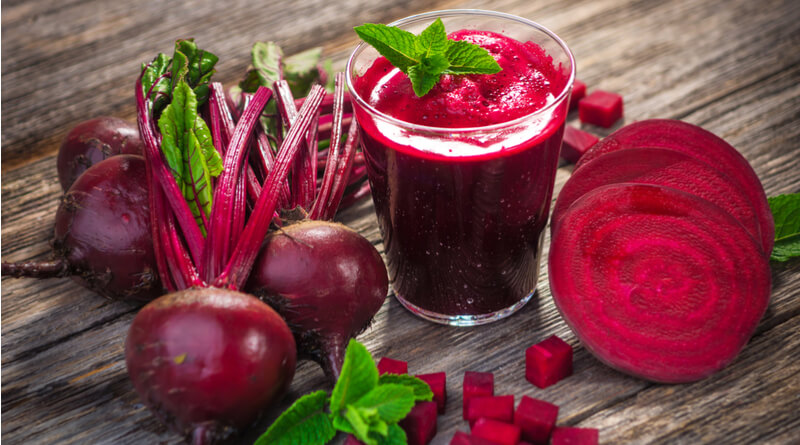 Beetroot is one of the healthiest vegetables which presents wonderfully rich colors and flavors when used in recipes. Beetroot has a low-calorie content and has almost no fat.
Health benefits of beetroots
Let's first examine some health benefits of beetroots which is considered a superfood owing to its powerful nutritional aspects.
Beetroots help reduce blood pressure.
They are known to boost the production of the RBCs (Red Blood Cells) and is also a great blood purifier.
Since beetroot is extremely rich in iron, it helps maintain healthy levels of hemoglobin.
Beetroot is also believed to have anti-aging properties and will help you get a healthy and glowing skin as well as lustrous hair.
Beetroot can also protect you from DNA damage and boost the functioning of the digestive system.
Beetroot recipes to try
If you thought beetroot is boring, think again. Beetroot is an extremely versatile vegetable which can be used to make desserts, milkshakes, sandwiches, and soups. Here are some amazing recipes that use beetroot and are incredibly tasty (and nutritious).
Beetroot sandwich: This sandwich is made using mushrooms and beetroot and is incredibly tasty and healthy.
Beetroot milkshake: If you have a sweet tooth, blend together vanilla ice cream, beetroot, and cinnamon.
Beetroot and coconut soup: The soup combines the goodness of beetroot and the nutritional value of coconut to result in a creamy and warm delight that will keep you warm and fresh.
Beetroot raita: The raita is an essential component of every North Indian meal. Add some beetroot to your raita for a unique color, flavor, and unparalleled dose of nutrition.
Beetroot kebabs: These are extremely healthy kebabs that are made using tofu and beetroot.
Feta, roast beet, and cucumber salad: This is a tasty salad that is made using beetroots roasted in an oven blended with carrots, cucumbers, and snow peas. Add some feta cheese to double the food fun!
(Visited 32 times, 1 visits today)