The Magic of Sandalwood in Skincare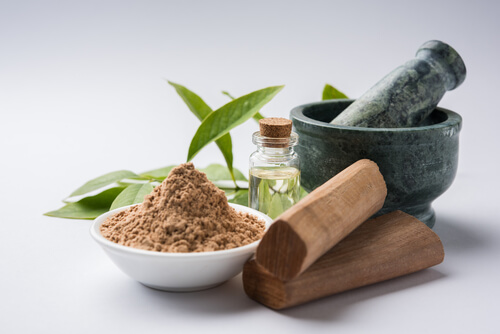 Sandalwood is a much-coveted class of wood that is part of the genus Santalum. It is a fine-grained, heavy, yellow wood that is considered to be part of the series of aromatic woods like cedar. What makes sandalwood stand out though is that it is able to maintain its fragrance for decades and oil extracted from it has amazing benefits. This is why it is the second most expensive wood in the world behind the African blackwood. It is also currently a victim of overharvesting, so make sure you're purchasing it from ethical sources.
There are actually many different variations on sandalwood oil; the type of oil actually depends on the species of sandalwood tree the oil is extracted from. Each oil has a different aroma. West Indian sandalwood has a sweeter aroma than most while Australian sandalwood has a less sweet aroma than others. Although the aromas tend to differ, the benefits to your skin are more standard across the board.
Some of the benefits of sandalwood oil on your skin are listed below:
Prevent and treat pimples – Sandalwoods has anti-microbial properties which help to keep your skin clear, and dries out excess oil. Applying a sandalwood infused paste to a zit will shrink it and help it heal faster.
Acne treatment – Sandalwood oil or powder can help to exfoliate your skin and treat acne and blackheads. It also has a hydrating effect which will help reverse some of the symptoms of acne.
Diminish scars – You can create a toner using sandalwood by combining sandalwood oil with rose water and orange blossoms. It will help to fade your scars and treat discolored spots on your skin.
Skin brightener – If you mix sandalwood with milk, lemon, and turmeric, it can actually work to brighten the skin and give you that much beloved glow
(Visited 29 times, 1 visits today)