Lip-Smacking Grilled Vegetable Recipes For Your Next BBQ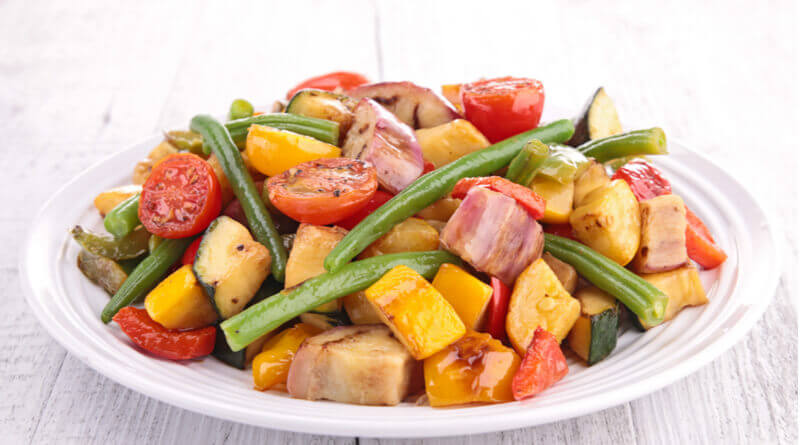 If you thought that grilling or barbequing is only for meat, then you have got it wrong. Grilled veggies are equally tasty and mouth-watering, you just need to know which vegetables are suitable for grilling. Eating too much meat can lead to high cholesterol levels, not to mention complicated digestion. Sure meat has its health benefits, but going the vegetarian way sometimes can be saying you are smart. So get your veggies on the deck and get grilling to enjoy your barbeque! Here are some awesome grilled vegetable recipes for that next BBQ of yours.
Grilled Asparagus and Shiitake Tacos
If you thought Asparagus was boring then wait till you taste this grilled asparagus and shiitake tacos. Who says no to tacos anyway? Combine, salt, chipotle, garlic and oil in a large baking dish. Add asparagus, green onions and shiitakes. Toss them to coat. Grill the veggies till they are charred and tender. Cut the green onions and asparagus and slice the shiitakes. Serve hot along with the hot sauce, cilantro, lime wedges, guacamole, and corn tortillas. This an easy to prepare a recipe which you can save it up for that BBQ party you were planning.
Grilled Mushrooms
Mushrooms come in so many varieties and are wildly grown in so many parts of the world. Toss these mushrooms with some key ingredients and see the magic! Combine pepper, garlic, soy sauce, and balsamic vinegar in a bowl. Mix well and then add mushrooms. Let the mushrooms marinate for a while. Skewer the mushrooms and grill. Garnish with parsley and serve hot! These grilled mushrooms would be perfect for a Sunday brunch or an evening outdoor bbq. Bet the kids will finish their share even before you have started the next round.
Grilled Corn
Yes, you read it right! Your favorite version of charcoaled corn just got a little western experience. Pick corn cobs from the market and get them grilling with this absolutely delicious recipe. First, rinse the husks of the corns in cold water, meanwhile letting the grill heat. Grill the corn until they are a little charred while turning them now and then. Combine salt, smoked paprika, chili powder, lime juice, and mayonnaise. Mix well and brush over the grilled corns. Roll the corns over parmesan cheese on a plate and serve hot! This twist to your Indian version of grilled corn will be just as perfect.
Grilled Bell Peppers
Always thought bell peppers to be just add-ons to your dishes? Well, here is a surprise! These veggies make a great choice for a BBQ! Cut quarters of the peppers and make sure you remove the seeds. Toss them with pepper, salt, and olive oil. Grill over direct heat maintaining a medium and turn at all sides. Serve hot!
Grilled Eggplant
Your typical, boring vegetable just got a turnaround. Cut the eggplant into round slices and brush both the sides with olive oil. Sprinkle salt and pepper and grill on medium heat for few minutes. Serve hot!
(Visited 25 times, 1 visits today)