Krishna Jayanthi/Gokulashtami Recipes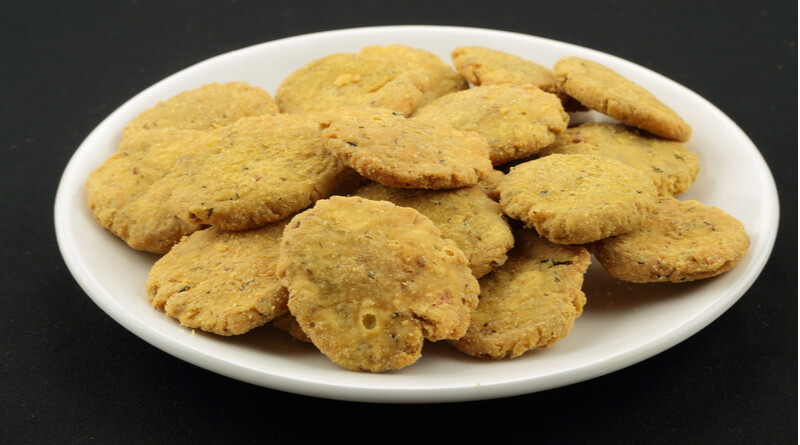 Krishna Jayanthi is the mark of Lord Krishna's birthday which is celebrated every year on the eighth day of Krishna Paksha of Shravana month, which falls in August or September. The festival is celebrated rather grandly with the table laden with savories and sweets (tons of them!). As this is a festival celebrated all over the country, there are so many recipes which are unique to every state and most people tend to have every kind of flavor and taste prepared and that's what makes Indian festivals so wholesome and fun. Here are some popular Krishna Jayanthi recipes for you to try this season.
Coconut Seedai
A dish from South India, once you taste coconut seedai, you wouldn't want to stop at just 5! Add dry roasted rice flour to urad dal flour. Dry roast grated coconut and mix with the flour along with butter, salt, and sesame seeds. Add a little water, gently knead and roll out into tiny balls. Deep fry until golden brown and store them in an airtight container to gorge on them in pleasure.
Poha Sago Kheer/Aval Javvarisi Payasam
As poha is one of the main ingredients offered to Lord Krishna, a dessert of Poha/Aval is absolutely statutory. Heat jaggery, strain and keep it aside. Cook sago until it is soft and translucent. Soak poha for 15 minutes and drain it. Add ghee to a pan and sauté poha, add jaggery syrup along with sago. Cook until it becomes thick in consistency, add boiled milk, ghee-fried cashews and cardamom powder to the mixture. Mix well and serve chilled!
Sweet Appam
Coming from the backwaters of Kerala, this appam is just too easy to make and too delightful to eat. Make jaggery syrup by heating jaggery with some water.  Mash some banana in a mixing bowl and add wheat flour, salt, and rice flour to it along with the jaggery syrup. Mix well and then add cooking soda and cardamom powder and mix well again. Ladle out a spoonful of the mix and pour the batter into hot oil and deep fry until they turn dark brown. Serve hot!
Thattai Murukku
A complete South Indian snack, thattai murukku is what you should start your Gokulashtami with. Dry roast split roast gram dal, urad dal flour, and rice flour separately. Soak chana dal and keep it aside. Now mix the rice flour, urad dal flour, soaked chana dal, ground gram flour, butter, sesame seeds, chili powder, asafetida, and salt. Take some amount of the mix and press it with your fingers until you get a flattened, round shape. Deep fry until golden brown and serve hot!
Milk Kesari
A perfect ending to your feast, this is a dessert that is worth it. Boil milk in a pan and add roasted rava (semolina) and keep stirring. Add saffron milk, sugar, and cardamom powder. Mix well and top it off with fried cashews and raisins. Serve warm!
(Visited 13 times, 1 visits today)