Here's how to stop spices from going bad in the monsoons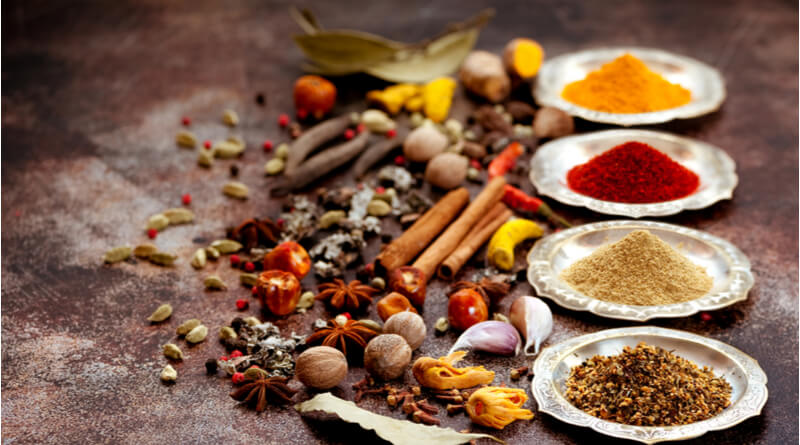 Monsoons are a season of great joy and happiness. While the monsoons have their joys, they also bring in some peculiar problems. Food can quickly go bad during the rainy season as microbial growth becomes rapid.
How to stop spices from going bad in the monsoons
Here's how you can prevent salt and sugar from getting spoilt. You should always put the jars in a place that is dry enough. Protect them from damp and moist areas. Put your aluminum and plastic jars away and keep salt and sugar in glass bottles.
Add a little raw rice to the containers of the spices as the rice absorbs the moisture inside. You can also add wheat instead of rice.
Never forget to keep the lid of the containers of the spices closed during this weather as it can prove to be detrimental to the quality of the spices and reduce their lifespan. This is because the spices will absorb moisture from the air if left open.
Try to put your spices in some sunlight when there's some sunshine outside as this prevents fungal growth on spices.
Spices such as pepper, cardamom, and cinnamon can be roasted for a few seconds on a tawa. Cool them and then put them in airtight containers, storing a dried bay leaf in each of them. Insulated jars and containers will work well for spices which need to be stored in a particular temperature.
Red chili powder and powdered spices usually get a white layer of fungus on them in this weather and this can be prevented by putting a few cloves in them.
Another important tip to keep in mind is that you should never use a wet spoon to extract any spices from the jars as this can destroy them.
You can also microwave red chilies before storing them.
You should always keep ground masalas in the refrigerator.
(Visited 54 times, 1 visits today)