Here's all you need to know about dosa fillings for a perfect South Indian meal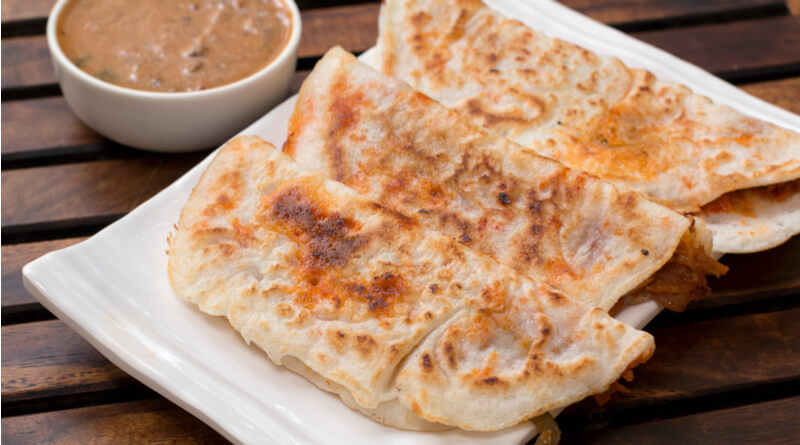 Dosa is the staple diet in many regions of South India. You'll find the dosa in several variants being cooked across the country, though. It adorns restaurant menus and is routinely in the must-have delicacies list when it comes to Indian delicacies and the most sought-after breakfast snacks. You might have tasted the potato-filled dosa but did you know that there are, in fact, several different types of fillings for the dosa? Let's examine those various types in greater detail.
Schezwan dosa
You love dosa and you love noodles too! Why not make the Schezwan dosa which combines the best of Indian and Chinese cuisines? Here's a dosa that has noodles and veggies for a filling. It's crispy and it's spicy. Layer it with some Schezwan sauce and you'll be on cloud nine. Have it first and thank us later.
Egg bhurji dosa
For those of you who love eggs, particularly egg bhurji, a great meal to have is your conventional dosa with a not so conventional twist. Stuff it with some egg bhurji and eat it with tomato ketchup or mayonnaise. You'll remember the exotic taste for a long time!
Soya Dosa
If you have run out of vegetables but still wish to enjoy the dosa, fear not! Just use garam masala, salt, chili powder, cooked soya granules, and coriander powder. Add then all on a heated pan. Cook until the masala is thick and remove from the flame. Add chopped coriander. Stuff this filling into your dosa.
More dosa fillings
You can even try stuffing your dosa with spring roll for a spicy and tangy dosa. There's even a chocolate dosa! The list is endless, really. People have been experimenting stuffing their favorite foods in the dosa to make remarkable culinary delights!
(Visited 48 times, 1 visits today)