Here's Everything You Need to Know About Tofu and How to Use It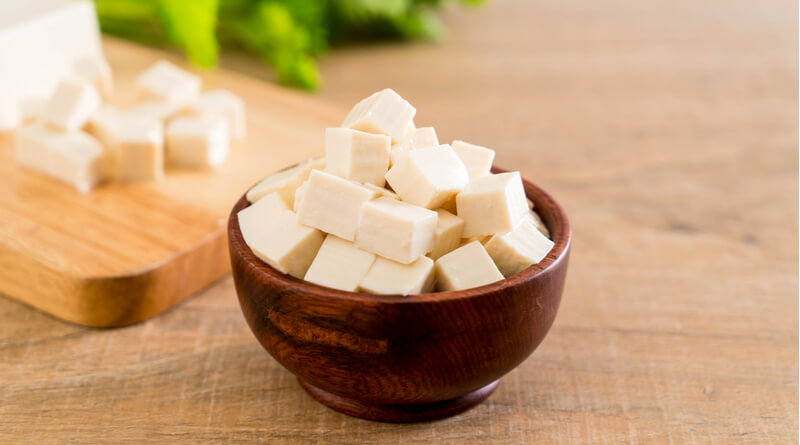 Tofu is a great source of protein and is vegetarian food. The great thing about tofu is that it does not have a strong flavor and odor of its own which means it blends well with all marinades, absorbing all flavors. What's more, tofu is low-cost and is very easy to use in cooking. Tofu is considered a staple food for both omnivores and vegetarians. Tofu comes in several different varieties that include silken, firm, and extra firm.
Technically, tofu is the cheese extracted from soymilk. The latter is curdled with a coagulant. This results in the separation of the whey and the curds. Water is drained out using pressing which leaves us with the tofu curds. The greater the pressing pressure, the firmer the texture of tofu and the higher its protein and fat content. Tofu has been used in Asia for over two millennia now.
Cocoa silken pudding
Pudding makes for a bowl of comfort food on days when you are not up for a full course meal. Cocoa silken pudding is perfect for such days that demand nothing but a few servings of pudding!
Blend 19 Oz of silken tofu, 3-4 tbsp maple syrup, 1/4 cup raw cacao powder, and 1 tbsp almond milk, soy milk, rice milk or coconut milk along with some sea salt in a food processor until a smooth and creamy mixture is obtained.
You might want to add some extra maple syrup to sweeten the effects of the cacao powder. Serve in cups with a drizzle of coarse sea salt.
Miso Maple Tofu Steaks
How about some tofu cooked just like steaks? Here is a simple yet drool worthy recipe perfect for making your meal delightful!
Place a block of extra firm tofu on a cutting board and sandwich it between two paper towels. Drain the water from the tofu for nearly 2 minutes.
Blend 1 tbsp white miso paste, 2 tbsp water (warm), 1 tsp ginger (minced), 1 tbsp maple syrup, and 2 tsp tamari in a bowl.
Place a skillet on a medium-high flame and introduce 3 tsp virgin coconut oil. Stir it a bit.
Cut the tofu into "steaks" that are rectangular in shape and introduce them into the skillet. Allow the steaks to turn slightly brown on either side. Turn the flame to medium-low.
Pour in the marinade over the tofu pieces. You might add some warm water if the marinade is firm. Stir well. Cook on either side for 6 minutes and drizzle 1 tbsp black sesame seeds and 2 tbsp chopped cilantro leaves.
(Visited 31 times, 1 visits today)