Healthy and Tasty Barley Recipes to Try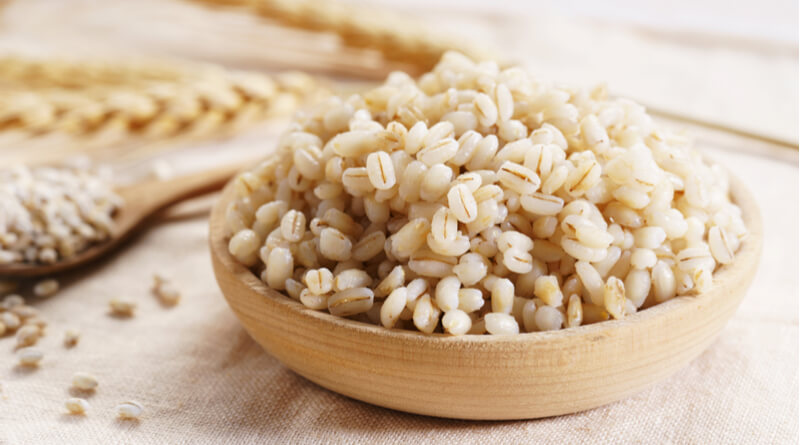 Whenever you think of barley, it's likely a picture of beer comes to your mind! Barley is considered one of the oldest cultivated grains and the hulled version of barley is considered to be the most nutritious and healthiest. Barley is a cereal crop and salads, stews, and soups can be prepared using the whole grain. It is also used in the preparation of breads.
There are two versions of barley: hulled version and refined version. The refined version is called pearl barley. In the hulled version, the husk has been removed but the bran is still attached whereas in the pearl barley, the cereal is completely refined and both the husk and the bran are removed. Barley is full of fiber, selenium, and copper. It is very good for digestion as well and it is a good option for those with diabetes. It is also known to keep the heart healthy. You'll find barley flakes and barley flour in the supermarket these days as well.
Tasty and Simple Barley Recipes
Mushroom khichda: In this recipe, button mushrooms, shiitake mushrooms, and barley are cooked together to make a healthy khichda. It tastes absolutely amazing and is very nutritious.
Ladakhi skew: Barley flour is kneaded into a dough and cooked with vegetables, chicken broth, and spices. It makes for a healthy winter recipe that will keep you warm.
Barley and spinach risotto: This one comes from Italian cuisine. Spinach, spices, and barley are added to risotto and whipped. The delicacy makes for a healthy treat with the goodness of barley.
Barley salad: It is very easy to make and is very nutritious. In this recipe, barley is mixed with vegetables and spices. Yellow and red bell peppers, garlic, cooked barley, and parsley can be used to make this salad. This healthy and colorful salad will make you crave for more!
(Visited 43 times, 1 visits today)