Go Bread-Free with These Healthy Pizza Recipes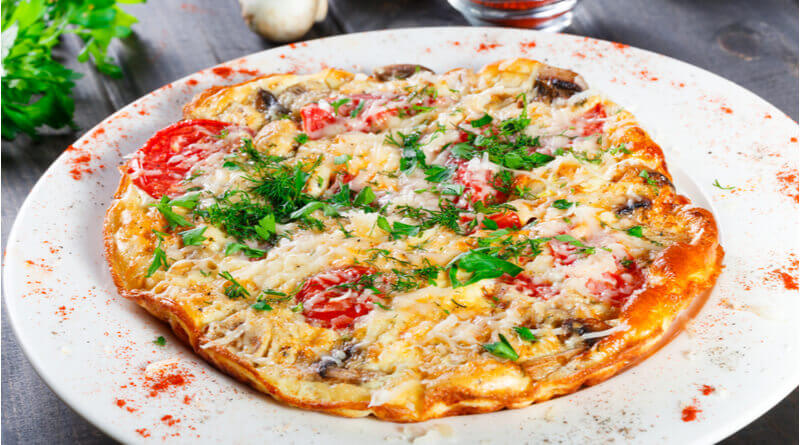 Who doesn't love pizzas? Just the idea of something filled with cheese and topped with veggies or meat is just tempting! And to satisfy that craving you might head to the nearest pizza joint. While pizza, the farmer's food should have been healthy; it is no secret that pizza isn't really healthy if you eat too much from the store. Especially not for people who are supposed to be on a bread-free diet or gluten-free diet. But if it is the pizza flavors that get you tempted and all craved, then this is the place for you! Here are few bread-free pizza recipes that would be a crime not to try.
Cheesy Chicken Pizza
What with the chicken being fried and crunchy and the flavor of cheese, this is a recipe that will be loved without a doubt! Beat the chicken legs and keep it aside. Mix onion powder, paprika, garlic powder, salt, crushed peppercorns and flour in a bowl. Coat beaten chicken legs in flour mixture, then dip them in whisked eggs mixture and then coat them with crushed cornflakes mixture. Deep fry in oil and keep them aside. Pipe out cream cheese on the chicken and top it off with mozzarella cheese, capsicums, and green chili. Bake in an oven till the cheese melts and serve hot!
Cheesy Pani-Puris
The ultimate bread-free pizza recipe ever! The round balls are filled with cheese, herbs, veggies, corn, and sauces, which are a total carnival of flavors. You will find yourself absolutely in love with this recipe. Break the top of the puris and stuff each one of them with red and green capsicums, corn kernels, pizza sauce, and mozzarella cheese. Sprinkle mixed herbs, basil leaves, cheese sauce, some more mozzarella sauce, and some salt.  Place these in a baking tray and bake in a preheated oven. Bake till the cheese melts. Garnish with some parsley and serve it hot!
Omelette Pizza
If you love eggs, especially omelet, then this recipe is totally for you. An omelet filled with cheese and topped with toppings and pizza sauce is a sight hard to resist.  Whisk eggs, crushed peppercorns, and salt in a bowl. Heat oil in a pan and add spring onion bulbs and garlic to it. Add chopped capsicums and sauté well. Pour in the egg mixture and spread it all over the pan. Let it cook, and then spread the pizza sauce all over the omelet and top it off with cheese, spring onions, black and green olives, and capsicum strips. Cook all the cheese melts. Garnish with herbs and chili flakes and serve hot!
(Visited 18 times, 1 visits today)