Dos and Don'ts of a Healthy Salad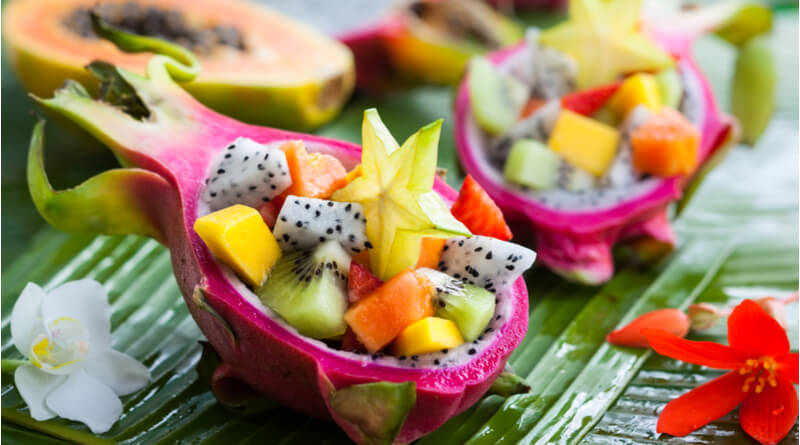 This might come across as a surprise but as healthy as salads are, there are rules you should keep in mind for the best benefits.  Avoid mistakes which might not be oh-so-healthy. When prepared in the right way, salads are a great solution to lose weight and stay healthy at the same time. Salads are basically a powerhouse of nutrients, but the enlightening fact is that there are unhealthy salads as well, which may contain ingredients that will lead to weight gain. Here are the basic dos and don'ts of salads.
Dos:
Add fruits
Veggies are the only things that come to mind when you think about a salad, but adding fruits is an excellent way of increasing nutrients in your salad and also making it tastier and tangier.
Go Nutty
Nuts are something everyone loves to binge on, they are crunchy, they are sweet, and they are appetizing. Go ahead and add some nuts to your salad to make it crunchier and fun. They also contain some fats, so make sure, you add small portions and enjoy.
Get the Greens Out
Again sticking to limitations, lettuce and cucumbers are the only greens that make it to a salad. There are a variety of greens and vegetables, add them into your salad! Try cabbage, cherry tomatoes, red and yellow bell peppers, rosemary, basil, broccoli, red lettuce, etc. These together are a whole bomb of nutrients plus your salad also looks colorful and inviting!
Don'ts:
Full Fat? Bad idea
Salad dressing is tasty, but every ingredient in a salad dressing is filled with fat and calories. Use the salad dressings but don't add in heaps of it.
Monochrome?
 One of the reasons people have a bad opinion on salads is that they look all green. No one sees that as appetizing. It's not only about the taste buds always, but also eyes. Shouldn't a salad be a feast to the eyes as well? So add all the other vegetable and fruits.
Oil Overuse
While olive oil is preferred in most salads, it is also necessary not to overload your salad with too much oil, as it may do more harm than good. Sticking to just one spoon of oil is more than enough.
(Visited 28 times, 1 visits today)