Here are Dessert Recipes Using Wheat Flour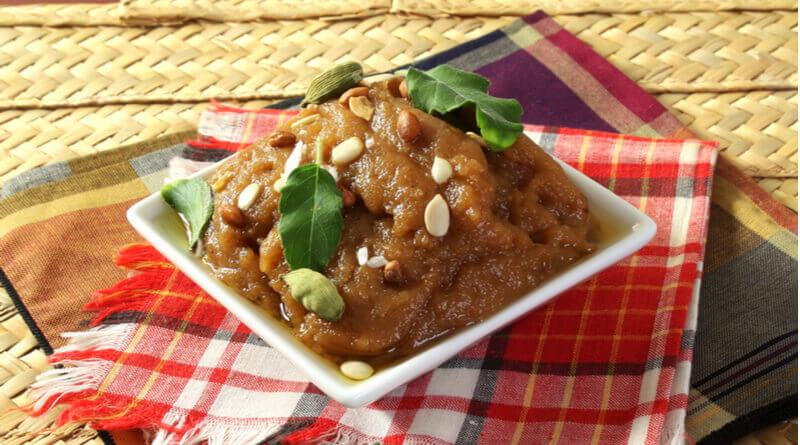 Summers are here and we all love amazing desserts that form the perfect finish to any meal! Whole wheat flour is very nourishing, healthy, and filling. Whole wheat flour can be used to make snacks like chakli, sev, and masala khakra. Whole wheat flour is also used to make pavs and breads. However, the use of whole wheat flour is not limited to breads and snacks but it can be used to make mouth-watering desserts such as puran poli, aate ka ksheera, and gaund ke laddu.
Let us see some amazing recipes using whole wheat flour that are simple and can be easily tried at home.
Atte ka ksheera
It is made by roasting wheat flour on a low flame and when the flour turns light brown, sugar syrup is added. It is again cooked by stirring continuously till it leaves the sides. Garnishing is done with chopped nuts. This aate ka ksheera will be savored by kids and adults alike.
Gol papdi 
This is a Gujarati dish and is very easy to prepare. It does not contain a lot of ghee and can be made as an evening snack. The jaggery should be grated thinly. In the winters, you can add edible gum (gaund) to the gol papdi.
Whole wheat flour and jaggery laddu
These laddus are very tasty and are filled with the nutrition of jaggery. Roast the flour well for approximately 5-10 minutes on a low flame. Add melted ghee and cook on a low flame. Keep stirring continuously. Switch off the flame and add the chopped nuts. Mix thoroughly. Transfer it to a plate and allow it to cool. Once it is slightly cool, add cardamom powder and jaggery. Mix well using your hands. Divide the dough and make round laddus with your palms. Store in an airtight container.
(Visited 78 times, 1 visits today)