Here are Deliciously Healthy Pancake Recipes for Kids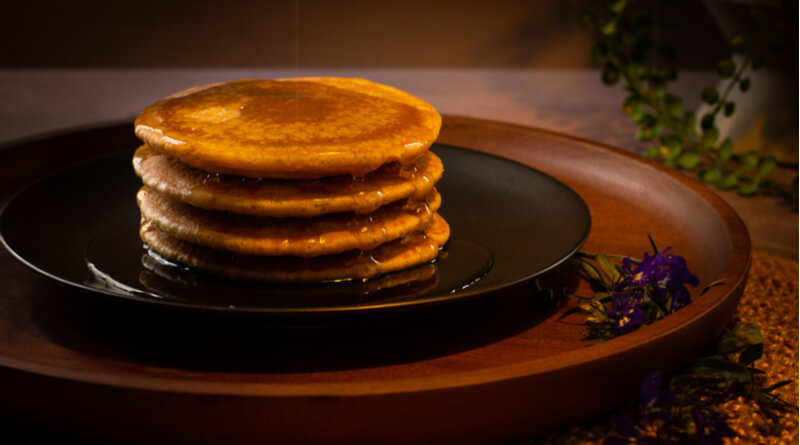 It can be a tremendously difficult task ensuring your kid is eating a healthy and balanced diet. The age of junk and processed food which lures children has made the task even more difficult. However, this doesn't mean you let things take their own course. The ideal way to ensure proper nutrition and development is to look out for creative ways to engage your kid and offer him the vital nutrients in a package he can't say no to.
Begin my looking out for the foods that your kid enjoys eating. Pancakes, for example, are some of the most savory and mouth-watering delicacies for kids. You can make them at home in little time and pack them up with several vital nutrients. It can be quite a task feeding healthy food to kids but not with these recipes anymore!
Pancake recipes for children
Plain pancake: Prepare a simple pancake without any flavor. You'll need to sieve the flour and then add the eggs. The blend is then mixed well and milk added while whisking continuously. Melted butter is added and the pancakes can be made on a medium flame. This pancake has no toppings so you can customize it with the toppings of your kid's choice.
Potato pancake: The great thing about these is they could be made from leftover potatoes. The latter are mashed and used to make potato pancakes which make for a healthy and tasty breakfast recipe! Baking powder and flour are added to the mashed potatoes along with milk and eggs. The blend is mixed well and chopped chives are added. Make the pancakes, cooking on both sides. Serve these pancakes with bacon or scrambled eggs!
Lemon zest and blueberry pancake: Baking soda, flour, and cream of tartar are mixed well and lemon zest, golden syrup, and blue berries are added to the blend. Add whisked milk and eggs to the blend and mix the batter well until lump-free. Cook the pancakes on both sides until golden brown. This one will make for a healthy Sunday brunch!
(Visited 29 times, 1 visits today)