Here Are Delicious BBQ Sauces for You to Try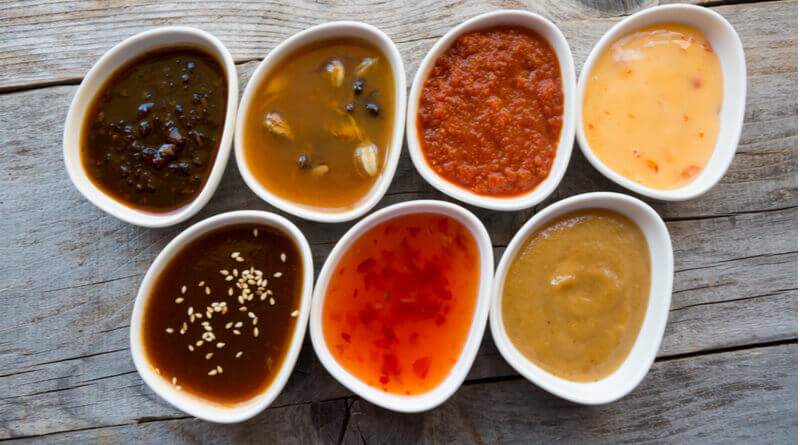 As the barbecue season is fast approaching, there are numerous options for barbeque sauces that are available in the market. All barbeque sauces are not alike, though. Some have more of a sweet tinge and some have a dominant flavor of pork. Some have a tangy flavor so you can choose one according to your liking. A barbecue sauce can change the taste of a burger or meat.
Usually, people opt for ketchup and tomato sauce but barbecue sauce can make a real difference to the taste when teamed up with burger or meat. There are many kinds of barbeque sauces available in the market. The ones that have more vinegar and the others that have a lot of tomato: it is ultimately up to you to decide which ones will suit you most according to your liking and taste.
Delicious BBQ Sauces You Should Try
King's Hawaiian Original BBQ Sauce: This sauce is for the ones who like the sweet element in their sauce. This sauce has a strong flavor of pineapple. This barbeque sauce has bacon in it.
Kraft Hickory Smoke Barbecue Sauce and Dip: It has a smoky flavor and it reminds us of the nostalgic barbecue flavor with which we have grown up. It is best suited for chicken or pork.
Bulls-Eye Original BBQ Sauce: It is salty, sweet, smoky, and acidic. It has everything in it: the flavors you love! It contains the sweetness and tanginess which other sauces often lack.
Homemade BBQ Sauce: Here is a delicious recipe if you do not wish to buy bottled barbecue sauces from the market. The basic ingredients include tomato, apple cider vinegar, maple syrup, black pepper, and garlic cloves. Take ketchup and add apple cider vinegar, maple syrup, black pepper, and minced garlic cloves. Heat in a saucepan on medium heat. Once it begins to boil, lower the heat and cook for 30 minutes till it gets thick. Add salt according to taste.
(Visited 17 times, 1 visits today)