Corn Recipe You Should Try This Monsoon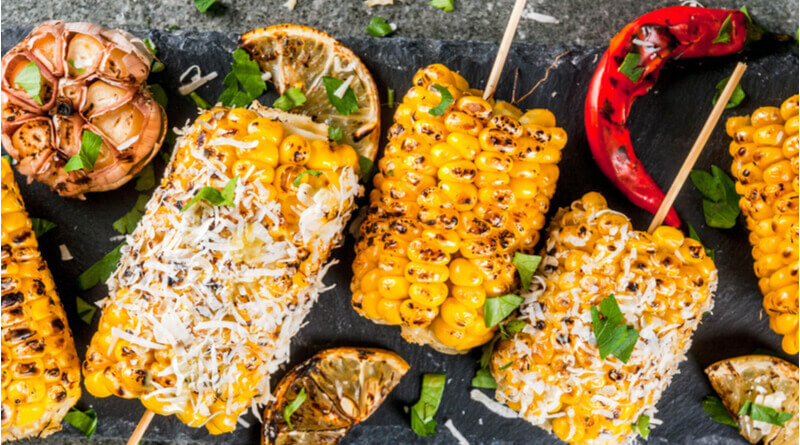 What pops up in your mind when someone mentions monsoons? Corn! If you have ever been to a beach in India, then you would know the bliss of corn with the feel of the sea or rain. You don't have to go to the beach, and for the non-coastal cities and town, you can make corn recipes right in your kitchen and sit in your porch or balcony and enjoy the dish while it's pouring outside. Paint a picture in your head, monsoon is almost here, and so are the corn recipes! Here are a few delicious corn recipes you must try this monsoon.
Chatpata Bhutta
No Indian ever forgets the taste of bhutta; it is almost like an authentic Indian snack! Mix brown sugar, chili flakes, chili powder, crushed peppercorns, mint leaves, coriander leaves, and lemon juice.  Brush butter on corn cobs and apply the mixture on the cobs as well. Place on aluminum foils, sprinkle salt on the corn cobs and wrap them well. Bake the bhuttas in the oven and serve hot!
Corn and Cheese Soup
Each spoonful of this soup is a heaven in itself. Made with roasted corn kernels and cheddar cheese, this is a delight your family will love. Apply salt, butter, and pepper powder on the corn and roast it. Remove the kernels and keep them aside. Add oil and butter in a pan and sauté onions and garlic. Add the corn kernels and vegetable stock. Mix well. Add thyme, pepper powder and salt and blend till smooth. Sieve the mixture and add vegetable stock again and cook. Add grated cheese and mix well. Serve hot and garnish with some more grated cheese and roasted corn kernels.
Chinese Style Corn Curd
This crispy Chinese style snack is a perfect choice for an evening siesta. You need only two main ingredients for this snack, and it is too tasty to miss out! Add white pepper powder, sweet corn, salt, and corn flour to a non-stick pan and add spring onions and keep it aside. Brush cornflour on a plate and add the sweet corn mixture to it and spread it evenly. After the mixture reaches the room temperature, refrigerate it for 2-3 hours. Remove it and cut the mixture into square shapes and sprinkle some corn flour on to it. Deep fry the pieces in oil and serve hot with ketchup or a dip.
(Visited 29 times, 1 visits today)