Chinese Dishes You Must Absolutely Try Today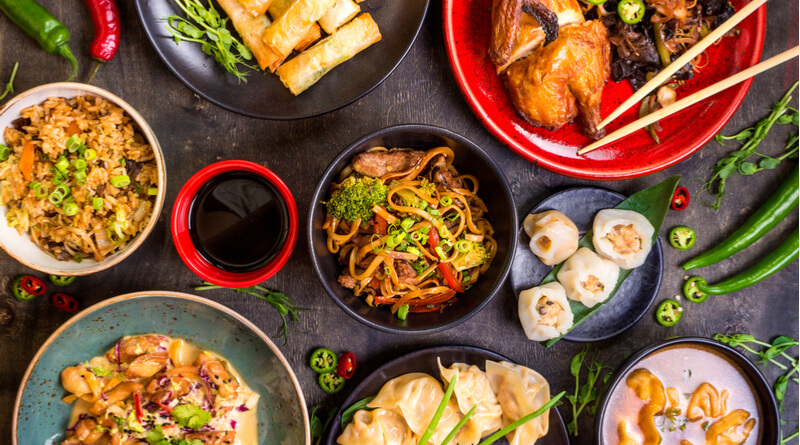 Chinese cuisine is famous around the world for its unique flavors and aroma. The country has one of the richest culinary heritage across the globe and uses a variety of cooking techniques and styles that have constantly evolved over time.
A Chinese meal typically comprises of noodles, buns or rice along with vegetable, meat or fish delicacies. Fresh vegetables are abundantly used in Chinese cuisine and the most popular ingredients in dishes include tofu, mushroom, bamboo, and water chestnuts. Every Chinese delicacy will always strive to strike a balance between the aroma, appearance, and taste. The appearance of food is afforded great importance in Chinese cuisine where aesthetics play a critical role. The most common seasonings include soy sauce, root garlic, vinegar, ginger, and fish sauce.
Traditional Chinese Dishes to Try
Here are some amazingly tasty Chinese dishes you must try to indulge in authentic Chinese cuisine:
Hot and sour soup: This is a refreshingly spicy soup that is made using red peppers and vinegar.
Spring rolls: Who doesn't like spicy and crispy cream rolls? A classic Chinese snack that uses vegetables that are shredded and enclosed in thin sheets before being fried till they are golden. The spring rolls are amazingly crispy appetizers.
Dim Sums: These are small rounds which are stuffed with either meat or veggies. This is a delightful Cantonese preparation which is famous around the world.
Stir-fried tofu with rice: This is a remarkable delicacy that uses tofu and is enriched with Oriental sauces. We recommend that you enjoy this delicacy with fried rice.
Shitake Fried Rice with Water Chestnuts: Water chestnuts and mushrooms are a common ingredient in many Chinese dishes. This delicacy will satiate your palate and will keep you full for a long time. It's also amazingly tasty!
(Visited 65 times, 1 visits today)