Cane Vs Beet Sugar: Choose the Healthier One!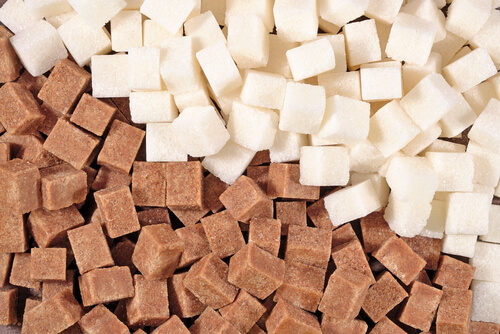 The standard white table sugar is made from one of two plants – sugarcane and sugar beets. It is normally sold without identifying the plant source, because the sugar made from them is technically the same. They are chemically identical products. The refined table sugar commonly used on your table is pure crystallized sucrose, similar to how salt is pure sodium chloride.
You can find sucrose naturally in other types of fruits like dates, honey, sugar maple sap, and various other fruits. Sugar beets and sugarcane are simply plants with the highest concentration of sucrose. Whereas the sugar in either plant may be unique at first, once it is refined via the refining process the sucrose extracted is identical.
Many markets do not bother to distinguish between the two types of sugars, but some healthier food shopping alternative markets do. The primary difference between the two is that sugarcane requires the addition of bone char after the refinement process to turn the sugarcane crystals pure white. Beet sugar does not need the additional bone char; its sucrose extract already comes out white. While this distinction isn't necessarily too important to most people, it can be vital to vegetarians and vegans who are concerned with eating animal products.
Chefs, especially pastry chefs and bakers also claim there is a noticeable difference between sugarcane brown sugar and sugar beets brown sugar. The sucrose from sugar beets actually have molasses added to them to give them the brown color. The molasses itself comes from the sugarcane refining process. Some of these chefs believe that you can actually taste this difference between the two sugar products. But some believe that they have actual trace minerals that are different. You'll have to decide for yourself by experimenting.
(Visited 30 times, 1 visits today)