Butter Substitutes: Use these for baking and cooking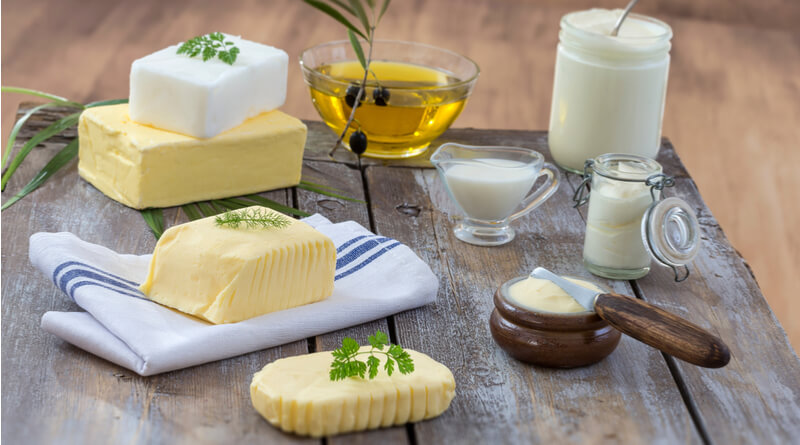 Butter is an essential part of many recipes and is known for its unique taste. It's added to sandwiches, brownies, cakes, parathas, and even pizzas when all you need is a spike in the taste! Butter has also been used for roasting and pan-frying food and is considered to be one of the most used dairy products.
However, there are several instances when people would like to use butter substitutes instead for cooking and baking. While some individuals are allergic to dairy products, some might be vulnerable to high blood pressure or cardiovascular diseases.
Butter alternatives to consider
Here are some great butter alternatives for you to consider when it comes to cooking and baking.
Ghee: Ghee is basically clarified butter and is obtained by heating butter to 120°C after the water content is evaporated leaving the brown milk solids. The process of heating is known to enhance the flavor and also increase antioxidant content. Ghee is a great butter substitute and can be used for roasting and grilling as well. Since ghee has more water content than butter, it is advisable to modify the ratio of liquid to flour when baking cakes and cookies.
Coconut oil: Coconut has been recognized as a superfood and has been used for years. Coconut oil can help improve the levels of good cholesterol and is also known to improve immunity levels since it can kill bacteria and viruses owing to the presence of lauric acid.
Olive oil: Considered one of the healthiest low-temp cooking oils, olive oil can be used as a butter substitute. It has a large number of antioxidants and thus possesses anti-inflammatory properties. It has lots of healthy fats which are good for a healthy heart. Olive oil can be used in recipes involving butter with slight adjustments. One cup of butter can be replaced with 3/4 cup of olive oil as a generic rule. Baking will need some adjustments too.
(Visited 36 times, 1 visits today)