Best North Indian Meal Recipes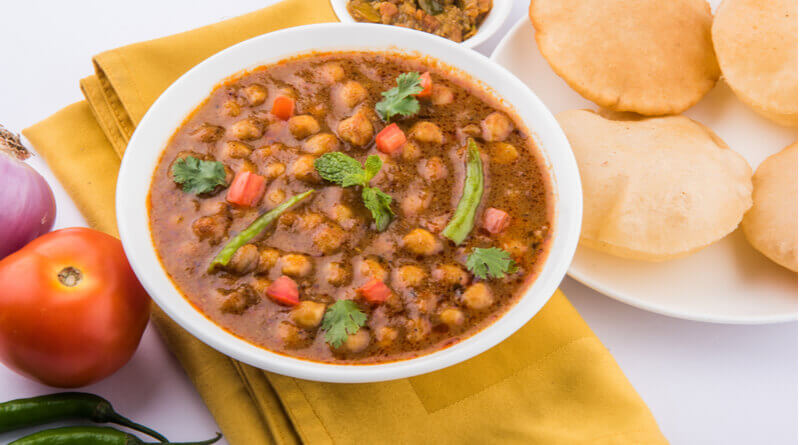 Compared to other cuisines in India, North Indian food is rich, in terms of the ghee and cream they make dishes with. The rich, creamy taste of every dish will leave you mesmerized. And every bite of the dish gives you well-satisfied happiness. Because food is love! North Indians take food very seriously, and that's the reason the whole country loves to taste their dishes. So here are few North Indian Dishes you ought to try at your home and relish the rich flavors
Chole bhature is easily the most loved dish in Northern India, and it has become a favorite of the entire country as well. This Punjabi dish is prepared on every occasion. An easy recipe to make, this dish has every drooling right at the mention of it.
The spicy blend of bay leaves, cumin seeds, cloves, peppercorns, green cardamoms, and black cardamoms along with onions, makes this dish very special. You must not miss ginger and garlic either, preferably chopped instead of past. Chickpeas or chole can be boiled before preparing the curry. Garnish it with lemon juice before you turn off the heat, chopped coriander and butter. Serve the chole with bhaturas or larger sized puri.
For all the non-veg lovers over there, it's no surprise this is the most loved chicken dish. There's nothing else you'd order in a restaurant if you see butter chicken in the menu. So why not treat your family to this delicious recipe made by you! You will have to marinate, raw chicken for a few hours before cooking. The ingredients for marination is very simple too – red chili powder, ginger and garlic paste, salt, lemon juice, curd, garam masala, Kasuri methi or fenugreek leaves and mustard oil. Refrigerate the mix for a couple of hours. Roast the marinated chicken but don't let it cook all the way. Once your chicken pieces are ready, go ahead add more spices to prepare the gravy with a generous amount of tomatoes and cook. Mix well and garnish with cream.
Dahi Bhallas
Who doesn't love those fluffy, white, soft bite drowning in yogurt, giving you a taste of sweetness and tanginess in one dish? Dahi Bhallas is one of the most loved street snack food in northern India especially in the lanes of Delhi.
You will have to soak moong dal and urad dal for 3-4 hours. Grind them in a food processor. Whisk the mix till it becomes a little fluffy. Add Zeera and Chironji and mix well. On your wet palms take a small amount of the batter and put it into the hot oil and deep fry them. Your bhallas are ready. For a healthy option, you can use rice bran, sunflower or olive oil. Take whisked yogurt and add all the bhallas into it and let them absorb the yogurt till they become soft. Add your khatti and meethi (sweet-sour) chutney. Your dahi bhallas are ready to serve!
(Visited 69 times, 1 visits today)