Best Desserts of India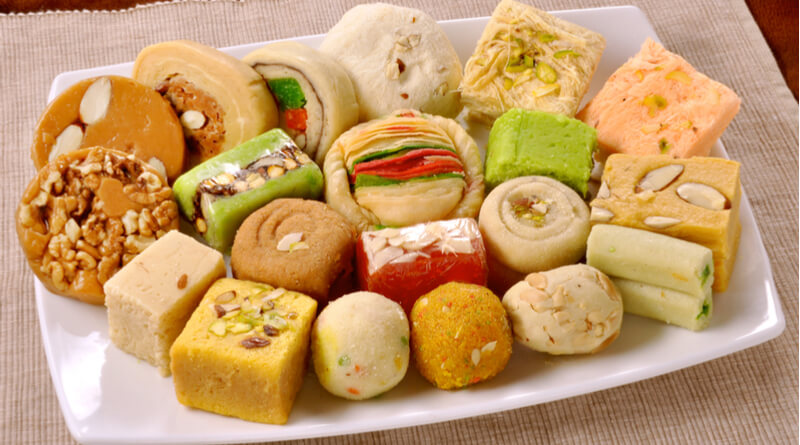 It goes without saying that India is known for its sweets and desserts. Being a diverse country, every state has its own specialty in its desserts. While West Bengal is known for its rosagullas, Maharashtra is known for its gujiyas and puran-polis, and Andhra Pradesh is known for Kaja and Mysore Pak. Whatever the occasion, Indians love to celebrate it with sweets and desserts. Every street in the country has at least 2-3 sweets shops lined up. A lot of people wouldn't call it a meal unless a sweet in involved, and that says a lot about Indians having a sweet tooth always! So, if you're an Indian or you're going to visit the country then here are the 15 most popular desserts you ought to know about
Laddu
Now laddu is like the "go-to" sweet for everyone. No matter what the occasion is, you'll find a box of laddus in every families' house. Laddu has plenty of varieties, but the most popular one would be the motichoor laddu which is made of small boondis and formed into a ball. Laddus are also considered to be auspicious. The origin of this sweet they say is from ancient India itself.
Kheer
Also known as Payasam in South India, kheer is rich in milk and nuts. Kheer is both made with rice and vermicelli. The rice is boiled in the milk and nuts like almonds, cashews and raisins are added to it along with saffron and cardamom. Kheer, when made with vermicelli in south India, is called Seviyan.
Gulab Jamun
Who doesn't love the brown, soft and sweet, round balls which gets everyone drooling at the very mention of it? The deep-fried sweet balls are soaked in sugar syrup and served along with it. Gulab Jamuns' presence is mandatory in every festival in India.
Gajar ka halwa
Gawar ka Halwa basically originated during the Muslim festivals, but now Gajar ka Halwa is prepared at every single occasion in the country. It is made with grated carrots, milk, and cardamom which are fried in ghee and sugar.
Sandesh
Bengalis are the epitome of sweets and desserts, and their sweets are unmatchable in the country. Sandesh is an underdog sweet of Bengal which not many know about but is probably one the tastiest sweets ever. Sandesh is basically prepared from Chenna, which is made from the residue of milk when it gets curdled.
Rasagulla
Rasagulla like Sandesh is prepared from chenna. The round dumplings are boiled in sugar syrup until the syrup is totally absorbed by the dough. Rasagulla is made from both sugar and Jaggery. This is a sweet you will find in every nook and corner of West Bengal, and you cannot resist after having one.
Kaju Barfi
They say sweets cannot be devoured in heaps, but the saying goes false for this particular sweet. Made of cashew nuts, these sweets are diamond shaped and probably one of the most expensive sweets in India. These sweets are gifted to family members and friends during any festive season.
Kulfi
Kulfis are Indian ice creams which are made of milk and nuts and saffron. Kulfi is said to have been borrowed from a Persian Cuisine.
Jalebi
Jalebi is a coil-shaped sweet which is a favorite of everyone! Made with flour which is deep fried and then soaked in sugar syrup, this sweet is best when served hot!
Rasmalai
Ah! Yet another sweet from the city of sweets, Bengal. Rasmalai made off India Cottage cheese and is soaked in sweetened condensed milk. Though the origin of Bengal, this sweet is probably found in every part of the country.
Ghevar
Ghevar is a sweet belonging to the state of Rajasthan. It's a filigreed specialty which is mostly prepared during their Teej festival.
Malpua
Malpua is like the Indian version of Pancake. Made of semolina and flour, this sweet is an origin of Odisha.
Mysore Pak
Mysore Pak is a favorite of everyone in south India. The dessert is made of flour, ghee and a lot of sugar. Mysore Pak is known to have originated from Karnataka and is named after the city of Mysore.
Peda
Peda is again known to be an auspicious sweet prepared during the festivals in India. Made with milk and sugar this sweet is a native of Uttar Pradesh.
Soan Papdi
Soan Papdi is a childhood favorite for probably a lot of kids. It's a sweet that has a little crispy texture which melts in your mouth with a richness of gram flour and sugar.
(Visited 101 times, 1 visits today)