Best dal recipes for you to try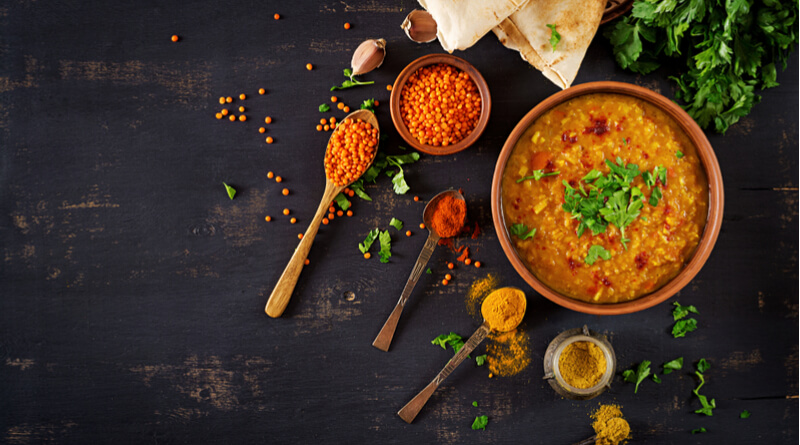 Dal finds its way to every Indian home. Chana, masoor, urad, moong, and tur: every dal is power-packed with nutrition. Everyone loves the taste of the delight from pancharatna dal to dal makhani. It is a staple food in our daily diet. Dal can be enjoyed along with chapati or rice. Here are some mouth-watering recipes you could try at home.
Dal recipes you should try
Dhaba dal: Urad dal cooked with a variety of spices to which dollops of butter has been added is a hot favorite. The tadka adds to the flavor.
Maa ki dal: This dish comes from Punjabi cuisine. Black dal is cooked with yogurt, butter, and cream. It can be served with chapati or rice.
Tadka dal: Chana dal is cooked with mustard and coconut. Tempering is done with whole red chilies. This delicacy is a part of Bengali cuisine. You can savor this tangy and spicy dal with chapatis or rice.
Gujarati dal: Tuor dal is made with peanuts and potatoes. It is sweet and tangy in taste. The tempering is done with spices and tomatoes.
Dal makhani: This is an all-time favorite dal delicacy. Urad dal is cooked in tomato puree, masalas, and cream. Butter is an important component of this dal recipe. This creamy dal is best served with parantha or naan.
Aamti: This is a Maharashtrian recipe for cooking dal and the delicacy is served with rice or chapati. The tempering is done with garam masala, mustard seeds, chilis, and curry leaves. In this recipe, the dal is mixed with yellow gram, spices, and kokum.
Pachmela dal: A couple of dals are mixed and cooked generously in ghee. It comes from the Rajasthani cuisine. As the name suggests, five dals are mixed to which aromatic spices are added.
(Visited 14 times, 1 visits today)