Barbeque and Grilling – The difference.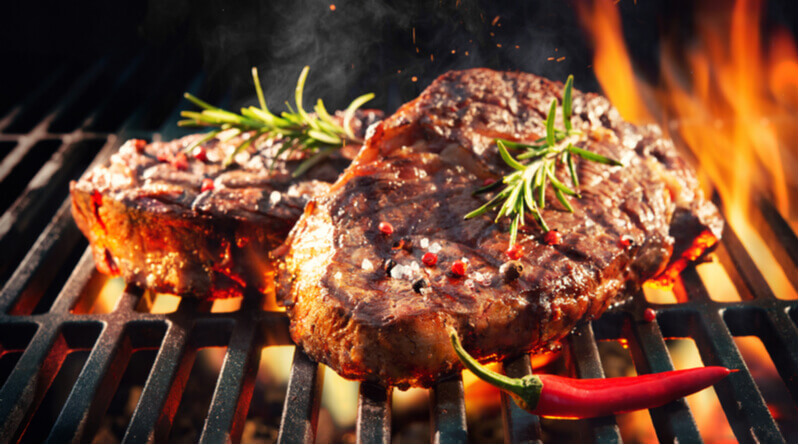 In the 21st century, people always found a way to cook faster with easy methods. Hence, the gas stoves and electric stoves found in every household. If you go farther to the western countries, you might find it a little different. Grilling and barbeque are two kinds of cooking since ages that give you the most authentic taste you can find. These two kinds of cooking are mostly used for cooking meat in all its glory! While most people get confused between the two, there is actually quite a lot of difference between both of them. Here is the difference between grilling and barbequing.
The Timing
The parts of the meat that are cooked in barbeque are quite different from the parts cooked in grilling.  In barbeque, generally brisket, pork shoulder, ribs, etc. are cooked, and these parts take longer to cook than the other pieces of meat plus these parts have to be cooked under low temperature, which means longer time in the process. While grilling is an absolute opposite! Grilling usually involves cooking of tender meat parts like minced meat patties, fish fillets, chicken breast, etc. These parts are generally cooked in higher temperatures, which means lesser cooking time.
The Texture
Since barbequing takes a much longer time to cook, the outcome of the texture formed is generally tender and soft. As cooking time is pretty long and sometimes even hours and hours or in some cases even days, the meat thaws and softens up. While grilling, on the other hand, takes lesser time, and generally, the desired outcome is a slice of crunchier and juicier meat!
The Flavour
The flavor mostly develops through the way the meat is usually cooked. While the traditional barbequing is mostly about the meat being cooked over charcoal and wood which gives the meat more of a smoky flavor along with the herbs and spices it is being cooked with. However, in grilling, people these days prefer gas burners for convenience, but some even use charcoal for an added effect, which is probably not as effective as barbequing, but it is good enough.
The Process
When it comes to process, it is obvious that barbequing and grilling are quite the opposites. Barbeque is generally cooked at 1600 Celsius while grilling is cooked at 3500 Celsius. Barbequing doesn't involve the meat getting direct heat, but the spiced meat is generally coated with the herbs and sauces and wrapped in an aluminum foil and cooked, giving the meat a smoky flavor. Grilling, however, involves the meat being in direct contact with heat through a skewer thus developing a crunchy and charred exterior.
(Visited 38 times, 1 visits today)