Here are Amazing Fried Chicken Recipes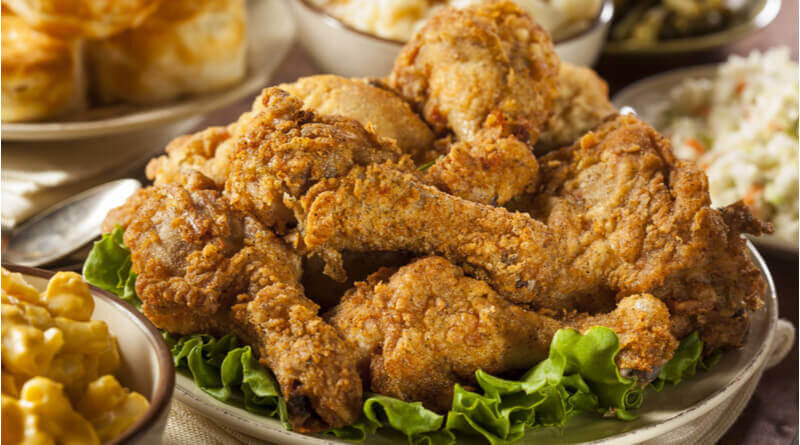 Every non-vegetarian loves chicken. It is the most easily available meat and fried chicken is everyone's favorite. During the weekend, you can make fried chicken dishes for your family members. Here are some recipes using fried chicken that are quick and easy to make and will be loved by your family.
Fried chicken recipes 
The following are some amazing chicken recipes for you to try at home.
Crispy fried chicken wontons: If you do not prefer eating fried chicken legs, you can opt for this recipe. It is a Chinese recipe and the dish can be served with chutney or sauce. The delicacy is very easy to make and has distinct flavors.
Bohri fried chicken legs: This dish is crunchy and is a preferred snack option. It can be savored alone or teamed up with tomato ketchup. The dish is prepared with chicken legs to which spices are added to make it textured and crispy.
Southern fried chicken: In Southern fried chicken recipe, chicken meat is cooked with a variety of spices. This Southern dish has a spicy and hot flavor. The chicken is crunchy from the outer side and soft from the inner side. The recipe is very simple to follow.
Fried chicken: For this chicken recipe, you need fresh meat and spices. The pieces are deep-fried until they turn golden brown in color. This crispy chicken recipe is savored by all.
Tips and tricks 
Here are some tips for you to make lip-smacking fried chicken. Following these tips and tricks, you will be able to make fried chicken that everyone will want to know the secret to.
Cut the chicken properly.
Marinate the chicken. When you marinate, all the spices get inside the pieces.
Seasoning is the key. Garlic powder, salt, and black pepper should be added along with the spices for the extra flavor and taste.
(Visited 77 times, 1 visits today)