6 Ingredients that Work Great as Natural Moisturizers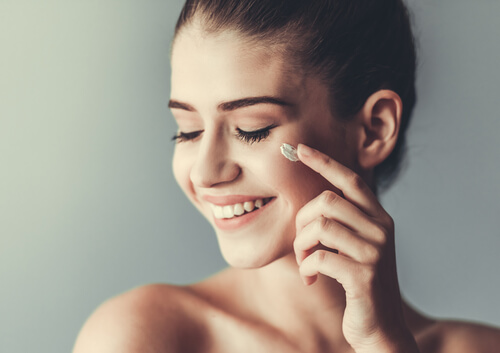 Human body is made of 50 – 75% water. The numbers vary according to gender and age. In order to maintain that water level, doctors advise to keep hydrated. Human skin is similar to other body cells that require water. Water has all the nutrients to keep your skin healthy. However, due to air pollution and weather changes, drinking water alone is not enough. When exposed to harmful sun rays and dirt our skin gets dry very easily.
There are few good moisturizers available in the market, however, they cannot compete with any natural ingredients. Natural moisturizers are affordable, handy and don't have any side effects. By moisturizing our skin daily and also drinking enough water, we will notice our skin become firmer and healthier.
Coconut Oil
Coconut oil is suitable for the skin as well as hair. It contains all the important vitamins, anti-bacterial properties and can easily be absorbed by the skin. It doesn't leave a greasy feeling either!
Honey
Honey also contains anti-micro bacterial properties. While using on your face to cleanse, apply raw honey on your skin too. Wait 15 minutes and wash it off with warm water.
Aloe vera
This is another plant with numerous health benefits. Aloe vera's pulp can fight bacteria and also soothes skin. If you have a plant in your garden, you can take a grown leaf and store it in the fridge. You can cut a piece of leaf, scoop the pulp, mush it and apply it gently on your face and skin.
Castor oil
This oil needs a carrier oil. Take a teaspoon of castor oil and mix it with a tablespoon of coconut oil or almond oil. Wash it with warm water. The anti-bacterial property in this oil will also help in removing dark spots and acne.
Cucumbers
Cucumbers, like watermelon, are mostly made of water. It has rich vitamin C and caffeic acid with softens our skin and also heals any swelling and burns.
Buttermilk
This wonder ingredient has all the protein content from the milk plus lactic acid. Lactic acid is used in most cosmetics and moisturizing creams. However, if you have plain yogurt or curd at home, you won't need to spend so much on all beauty products. Just add water to the curd and churn. Your buttermilk will be ready in minutes. Soak the buttermilk in a cotton pad and apply.
(Visited 15 times, 1 visits today)