6 Common cooking mistakes while making chicken curry and tips to make it perfect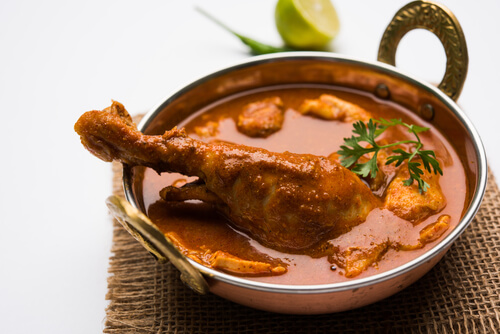 If you are a master chef, at least in your kitchen, you might think that nothing could go wrong with your cooking. Well, you must have heard of a phrase 'not everyone is perfect'. That's true even perfect people have flaws too. No matter how good a chef or the cook is, mistakes will happen. And guess what, that's okay. It is through mistakes you can improvise your cooking techniques. In here, you will know the common mistakes most people tend to make while preparing chicken curry.
Here are a few Common mistakes most of you must be doing or at least noticing.
Not Frying the Onions as Required
In every curry, onions are fried first. You either chop the onions or prepare a paste or sauté it and then, prepare a paste. One of the three methods will decide your chicken curry's gravy texture. If you don't fry the onion well or over fry it, it will affect the taste of your curry.
Not Preparing Fresh Spices
Believe it or not, freshly prepared spices do make a lot of difference when adding flavor to the chicken curry or any curry. While some dry spices can be prepared ahead and used in the form of powder, wet spices like garlic ginger paste, sesame, or coconut paste get stale, and the flavor is changed over the time.
Not Frying the Spices Enough
Most people tend to rush after adding the spices. It doesn't matter if you are using the spice pods or in the form of powder if you do not allow the spice to get absorbed with onions or other spice mixes the chicken curry's flavor will not be as rich as you want it to be.
Not Adding the Right Quantity
In this case, not adding the right quantity of spices or water or even chicken. Our ancestors passed the ancient recipes through their trial and error; when they perfected it, they knew how to measure the ingredients. Hence, miscalculating the ingredients will make your curry bland or spicy or inedible.
Not seasoning
Often when the chicken curry is prepared, you might think that the dish is ready. However, seasoning adds another level of aroma and flavor to the chicken curry. Not adding the seasoning may still leave the curry without the rich taste
Not Cooking Long Enough
Rushing while cooking – this is the most household story. Your rush while cooking because you are late for something or the guests arrive unannounced. Turning off the flame as soon as pieces are cooked is one of the most common mistakes, and it kind of ruins the taste of chicken curry.
Tips to Make it Right
Allow the onions to fry until they turn light brown. You can use the fried onions as it is in the curry and blend it for a thicker gravy.
Prepare dry spices ahead but wet spices an hour before cooking. Most wet spices available in the market comes with preservatives. While it may taste good, using any ingredients with preservatives is not good for your health. Cover the spices until you are going to use it.
Do not rush while cooking. Chicken curry may need a little more time from you if you want to enjoy the authentic taste while preserving its nutritional value.
Add tomatoes. Most people may not like it, but if you had tomatoes, either chopped or pureed, your chicken curry would have a wonderful tangy taste. Onions must be well-fried before adding the tomatoes. Once the tomatoes are mushy and cooked, add the rest of the spices.
Add the dry spices, garam masala powder, five minutes before your turn off the stove. It will spread the nice aroma and increase your appetite, and particularly add depth to your chicken curry's flavor.
(Visited 355 times, 1 visits today)