5 Ways to Combat Dandruff Using Lemon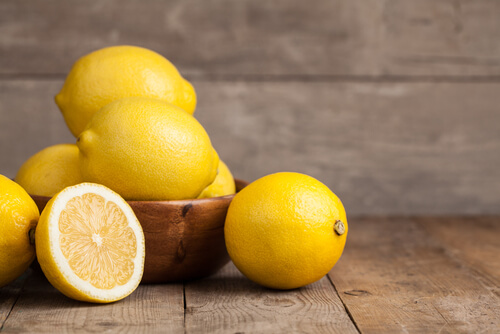 Dandruff can be a true annoyance. It is aesthetically displeasing to have mountains of white fluff on your shoulders, and it is distressing to have to suffer through an itchy scalp. Thankfully, there are some great natural remedies highly suited to combatting dandruff. Check them out below.
Lemon with Amla
Lemon and amla, commonly known as Indian gooseberry, is an amazing combination. They're perfect for removing dead skin cells and nourishing the roots of your hair.
Blend 2 tbsp lemon juice and 2 tbsp amla juice.
Use a cotton ball to tenderly spot the solution onto your scalp.
Let it sit for 30 minutes.
Rinse it out with water.
Lemon with Yogurt
Lemon and yogurt together make the perfect combination to simultaneously fight dandruff and promote the growth of solid hair. The acidic properties of the lemon work with the antibacterial properties of the yogurt to remove dead skin and kill unwanted bacteria.
Blend 2 tbsp of yogurt or curd with 1 tbsp lemon juice.
Apply the blend tenderly to the scalp.
Let sit for 30 minutes.
Wash it off with gentle cleanser.
Lemon and Honey
Lemon and honey work to clean your scalp from dead skin cells and to hydrate your hair at the same time. Honey also has antimicrobial properties that help to target parasites and harmful bacteria.
Blend 1 tbsp lemon juice and 3 tbsp nectar together.
Apply to scalp and let it sit for 20 minutes.
Rinse it off using a mellow cleanser.
Lemon and Egg
Egg is one of the best ingredients you can use to take care of your health. It has everything you need to keep your hair healthy: protein, fatty acids, and essential vitamins. Not only will this concoction help clean your scalp, but it will help your hair grow back stronger and with some extra sheen.
Blend the lemon juice with a whipped egg.
Apply the mixture to your scalp and let it dry for 30 minutes.
Wash it off using a gentle cleanser.
Lemon and Tea
Lemon and tea make a devastating combination when it comes to fighting dandruff and taking care of your hair. They both have powerful antimicrobial properties which help to scrub your scalp and hair and keep your hair dandruff free.
Add 2 tsp of tea powder or chai patti to a bowl of heated water
Let it soak.
Strain the decoction and combine it with a tsp of lemon juice.
Apply the mixture to your scalp.
Ensure the temperature isn't boiling hot.
Let it sit for 20 minutes.
Rinse with water.
(Visited 59 times, 1 visits today)